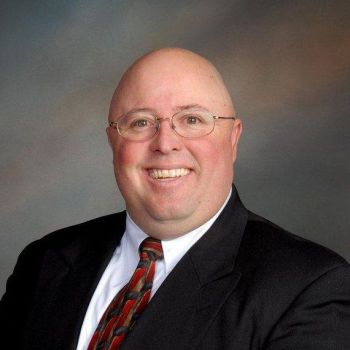 Jeff Stringer, NR-EMT-P
Paramedic/Director of EMS Services
Biography
A 1981 graduate of Harlem High School, Jeff entered into the EMT-Basic program though Rock Valley College graduating in fall 1981. Jeff remained a basic EMT until graduating from OSF St. Anthony Paramedic program in 1984. He obtained Critical Care Paramedic certification in 2007. Jeff also helps teach EMT's & Paramedic for Rockford Health System as an instructor in classes such as Advanced Cardiac Life Support, Pediatric Advanced Life Support, International Trauma Life Support, CPR, and Firefighting classes.
Jeff started his EMS career as an EMT with Swenson Ambulance in 1980. He was hired at Metro in 1985. Worked as Flight Paramedic with OSF Lifeline Helicopter from 86'-92'. From 94'-99' he worked as a 911 dispatcher with the Rockford Fire Department all the while still working part time for Metro. In 1999 came back to Metro full time as their Operations Manager. Since 1981, have been a volunteer firefighter with several area fire departments such as North Park, Harlem-Roscoe, Rockton, and currently is a Captain with the Loves Park Fire Department. During the summer months Jeff also works as a NASCAR official and Safety Crew member at the Rockford Speedway.

Dr. Stringer is an adult advisor for the Blackhawk Area Boy Scouts/Sea Scouts and has served on the committee for Operation Heartbeat, which helped increase public awareness of Automatic External Defibrillators. When not working, Jeff enjoys music, movies, scuba diving, amusement parks, camping, playing golf, and spending time with family and friends.

He was born and raised in the Rockford area and currently resides in Loves Park. Jeff is the oldest of 3 siblings. His parents Jerry and Karol still live in Machesney. His brother Brad and his wife Angie live in Rockton while his sister Tracy and her family live in Gardner, KS.
Click Here to view Dr. Stringer's extensive profile.