Unused Full Season Ticket Redemption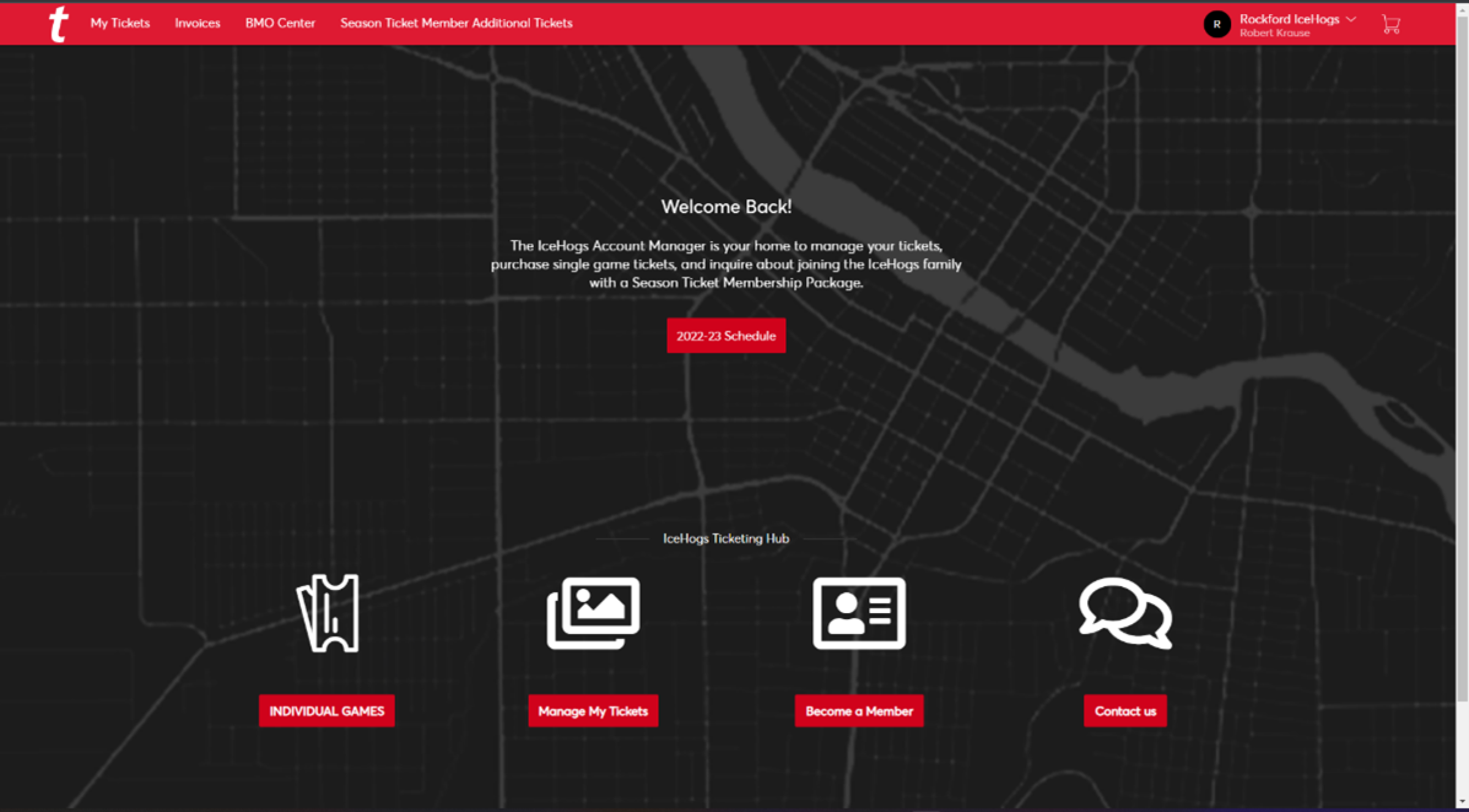 1. Log into your account manager page.
2. Select "Manage My Tickets" or "My Tickets."
3. Scroll to the bottom of the page and find the "Unused Ticket Exchange" event and click "Select Event."
4. In the event click the "Exchange" option.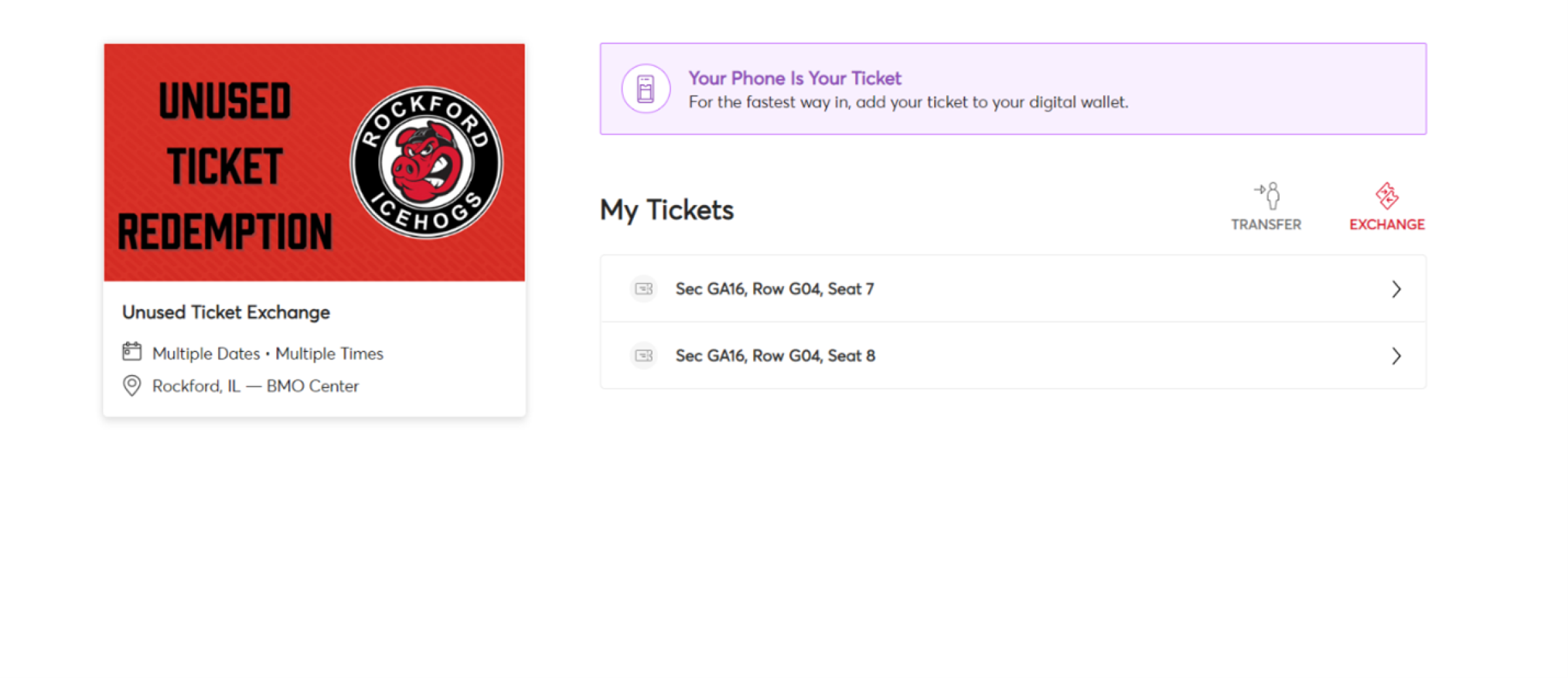 5. Select the number of vouchers you wish to redeem and click "Continue."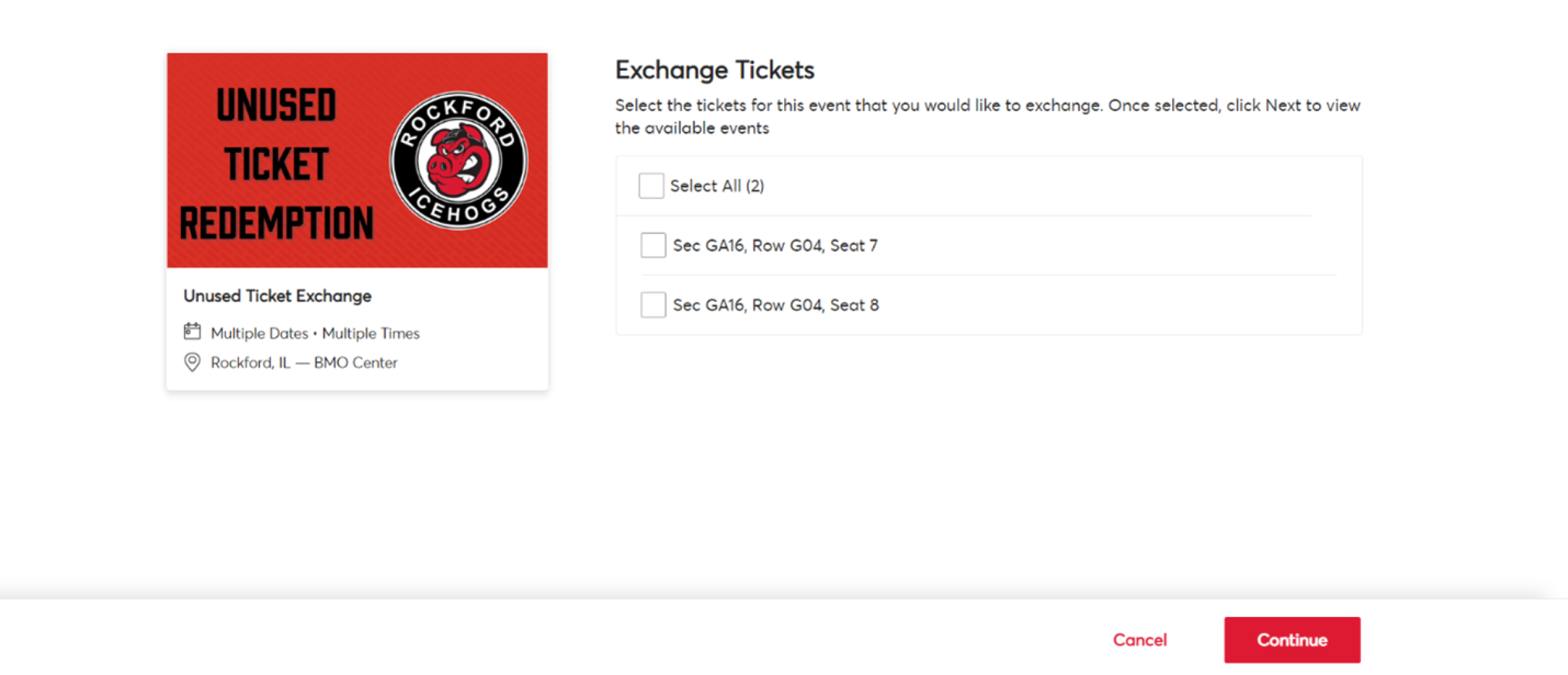 6. Select the event you wish to redeem.
7. On the map, select the seat you wish to redeem. You will be able to redeem as many tickets as you selected earlier.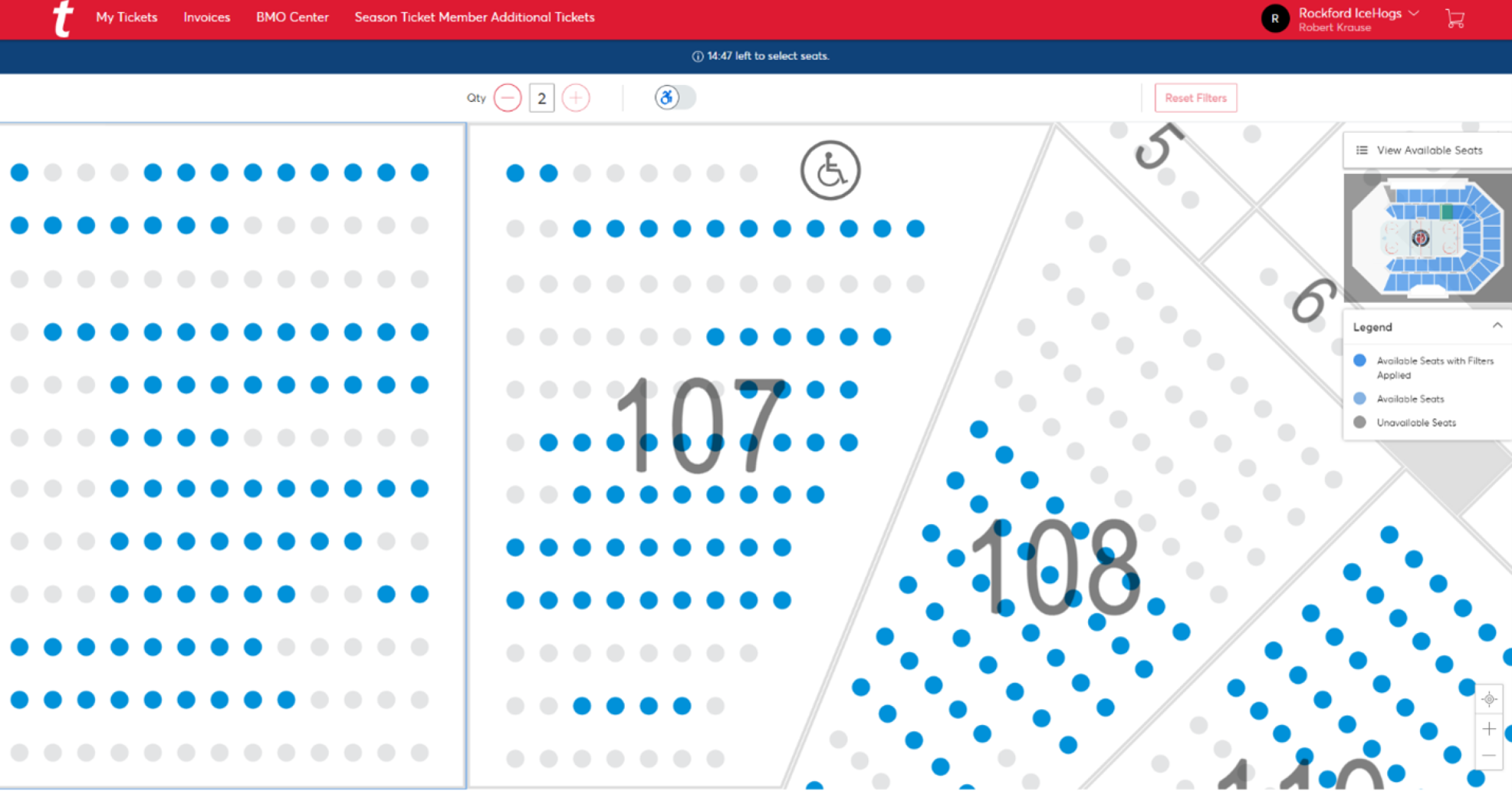 8. Add the tickets to your cart and click "Continue."
9. Review the details of your exchange and click "Submit" to continue.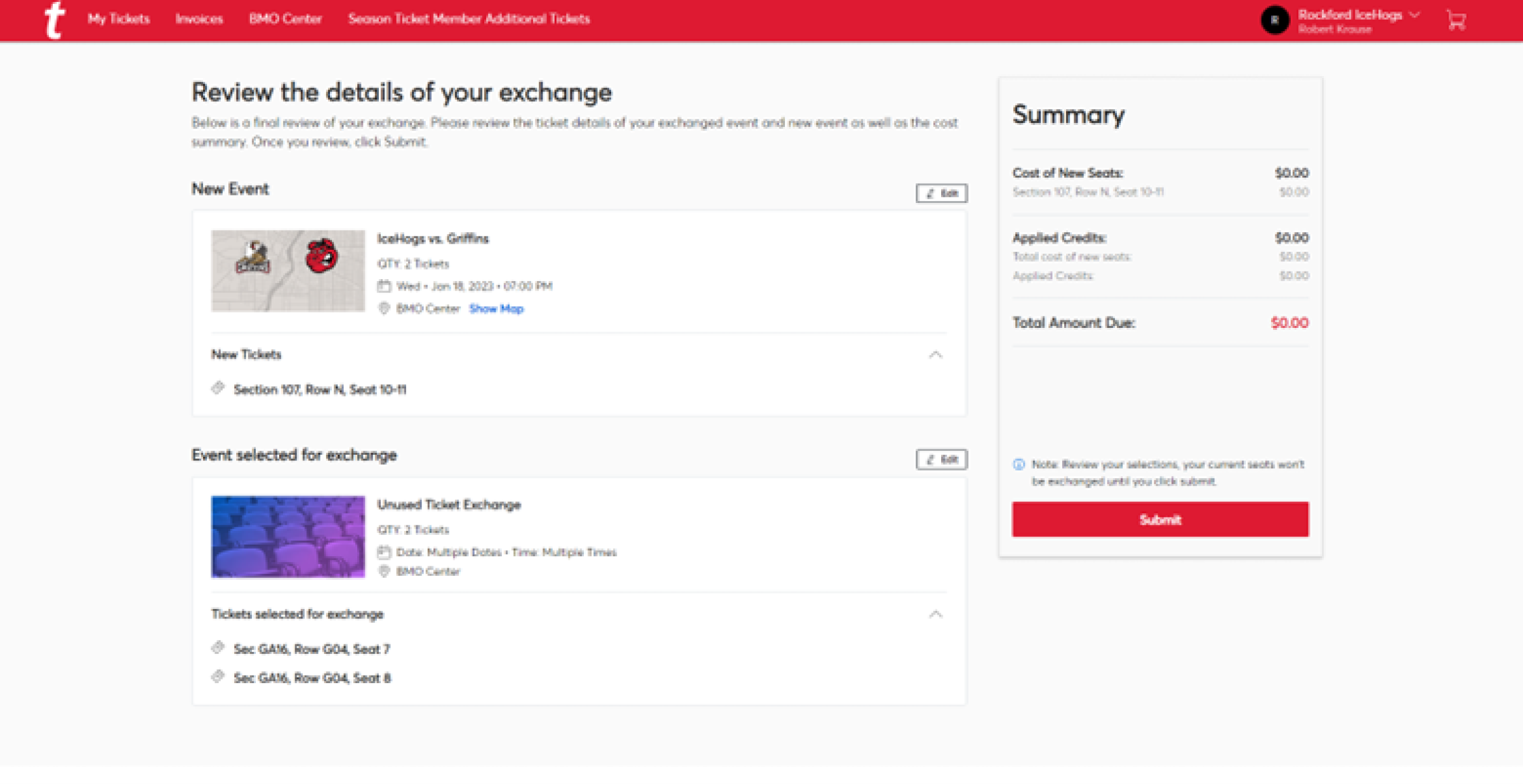 10. Select "Place Order" to finish your exchange. You will receive a confirmation email and your tickets will automatically be added to your account in the IceHogs app.