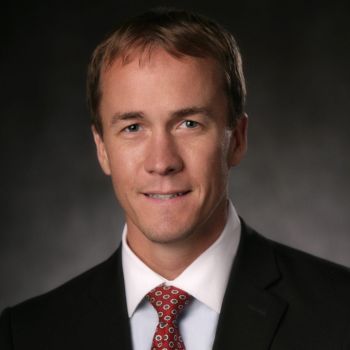 Geoff Van Thiel, MD
Chief Medical Advisor/ Team Orthopedic
Biography
Dr. Geoffrey Van Thiel is a sports medicine orthopedic surgeon with OrthoIllinois and is the head of the Rockford IceHogs Medical network.. He graduated with Distinction from the University of Wisconsin – Madison and then attended UCLA Medical School in pursuit of his medical degree. Following medical school, Dr. Van Thiel completed his residency at Rush Medical Center in Chicago under the guidance of some of the country's leading sports medicine surgeons. After residency, he was accepted into one of the top sports medicine fellowships at Rush University Medical Center and currently remains on the faculty at Rush University Medical Center.

Over the years, he has received intense exposure to world-renowned surgeons in a multitude of areas including a comprehensive involvement with cartilage restoration and joint preserving surgical techniques of the knee, hip and shoulder; cutting edge procedures in shoulder arthroscopy and arthroplasty; in addition to gaining considerable expertise with hip arthroscopy. He has also had the opportunity to educate other surgeons in these specialty areas.

Dr. Van Thiel has authored over 50 textbook chapters and journal articles. His research has been included in over 60 international presentations with topics including: cartilage restoration, shoulder instability repair, rotator cuff repair, ACL repair, hip impingement treatment, complex knee ligament reconstruction, and shoulder arthroplasty. Dr. Van Thiel currently sits on the editorial board of two major orthopedic sports medicine journals.

Dr. Van Thiel's commitment to professional sports is evident in his past involvement with the Chicago Bulls (NBA) and Chicago White Sox (MLB), and his current role with the Rockford IceHogs (AHL).

Click here to view Dr. Van Thiel's extensive profile.