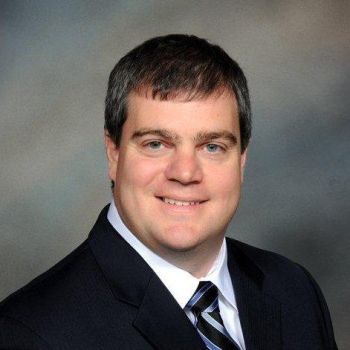 Brant D. Hulsebus, DC LCP CCWP
Team Chiropractor
Biography
Dr. Brant Hulsebus began his eduction at Umass-Amherst and NIU where he earned his BS-PreMed before moving on to Palmer College of Chiropractic DC. He earned his post graduate certification in LCP Chiropractic Philosophy and CCWP certified Chiropractic wellness lifestyle.

Dr. Hulsebus is the head of Hulsebus Rockford Chiropractic Clinic, specializing in wellness. He serves as team chiropractor for the Rockford Foresters and also volunteers at East High School as well.
The Rockford, Ill. native is the Vice President of the Illinois Prairie State Chiropractic Association. He also serves as Legislative chairman and Medicare director. Additionally, Dr. Hulsebus is on the Board of directors of the ICA (International
Chiropractic Association) Wellness council. He is a Locally Strategy Team member and founding member of Next Rockford.

Brant enjoys playing hockey, where he serves as team captain of a park district team. He also likes watching the Bears, Blackhawks, Bulls and White Sox.

He is a Rockford boomeranger. Brant has lived in Evanston, Western Massachusetts, DeKalb and Quad cities as well.