Screw City IceHogs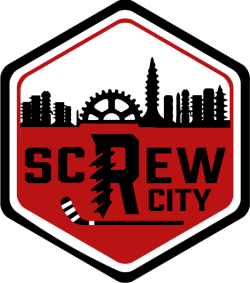 "Salute to Screw City": Saturday, April 8
To honor the region's rich manufacturing history, and the uniqueness of Rockford's "Screw City" nickname, the Rockford IceHogs donned the Screw City IceHogs moniker and jerseys for two games so far this season (Dec. 9 and Feb .11). The Screw City IceHogs' identity includes a unique logo and jersey that pays homage to Rockford's deep history of manufacturing screws, while staying true to the IceHogs' primary colors of red and black.
The Rockford IceHogs will become the Screw City IceHogs one last time this season for their Saturday, April 8 matchup with the Milwaukee Admirals at 7 p.m. The game will be a "Salute to Screw City" with the IceHogs celebrating all things Rockford and the 8-1-5.

Screw City Hat Night
The first 1,500 fans through the doors at the Saturday, April 8 game will get this exclusive Screw City hat, presented by BMO Bank!
Screw City SWAG
To ensure fans are ready to cheer on the Screw City IceHogs on April 8, the IceHogs Team Store will be restocked with Screw City merchandise and fans can also buy some of that merchandise in advance of the game via DASH.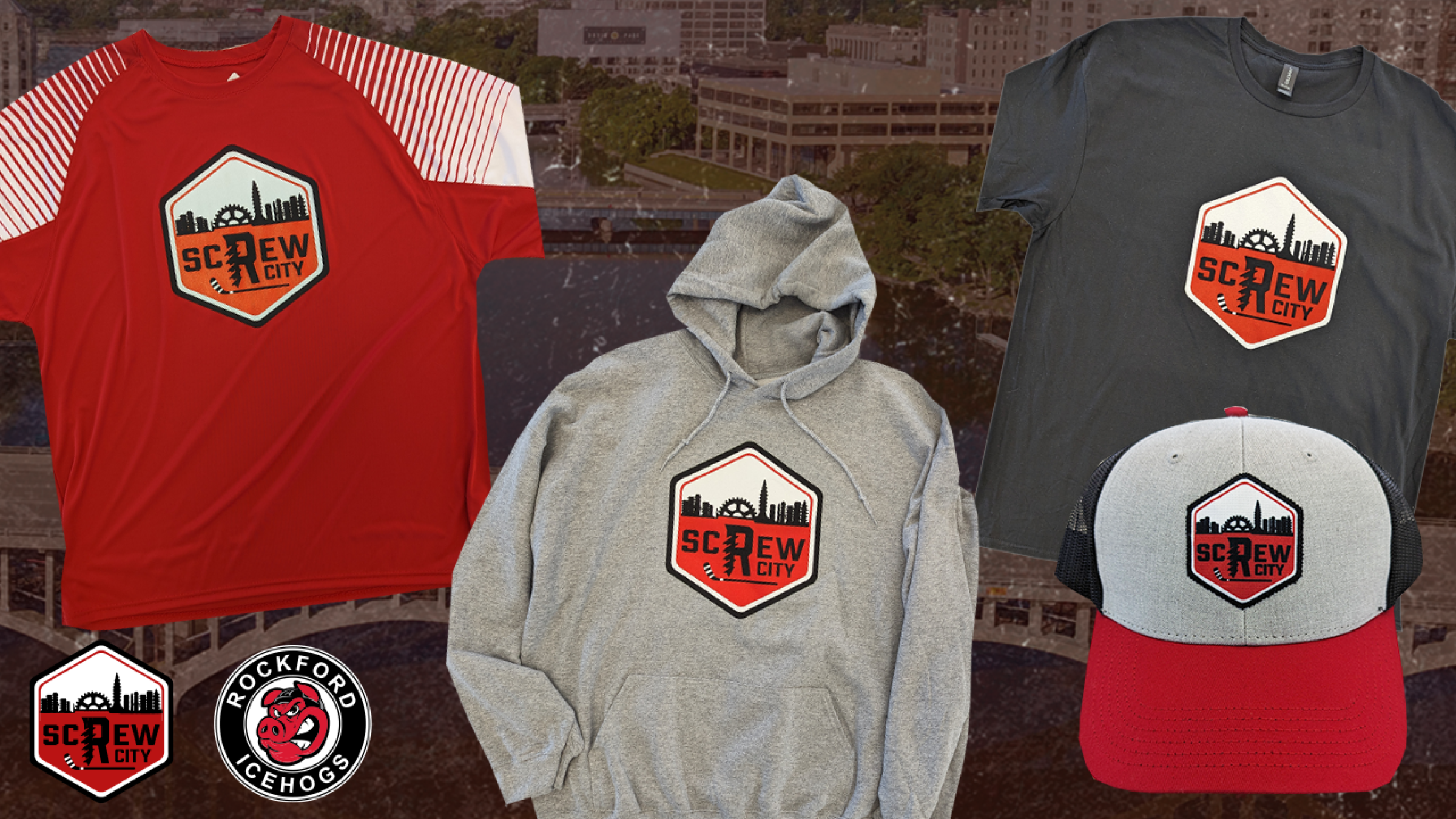 Screw City Jersey Auction
One of the highlights of the night will be the IceHogs' Annual Live Jersey Auction, presented by Insurance King. This live postgame auction will give fans the opportunity to bid on the Screw City player-worn jerseys and get the sweater right off the player's back. Players will also sign the jerseys and pose for photos with the auction winners.

All proceeds from the Screw City jersey auction will benefit the IceHogs Community Fund. Thanks to the generosity of fans through various activities and events throughout the season, the IceHogs Community Fund will be able to award over $100,000 in grants to approximately 12 organizations in the Rockford region this year.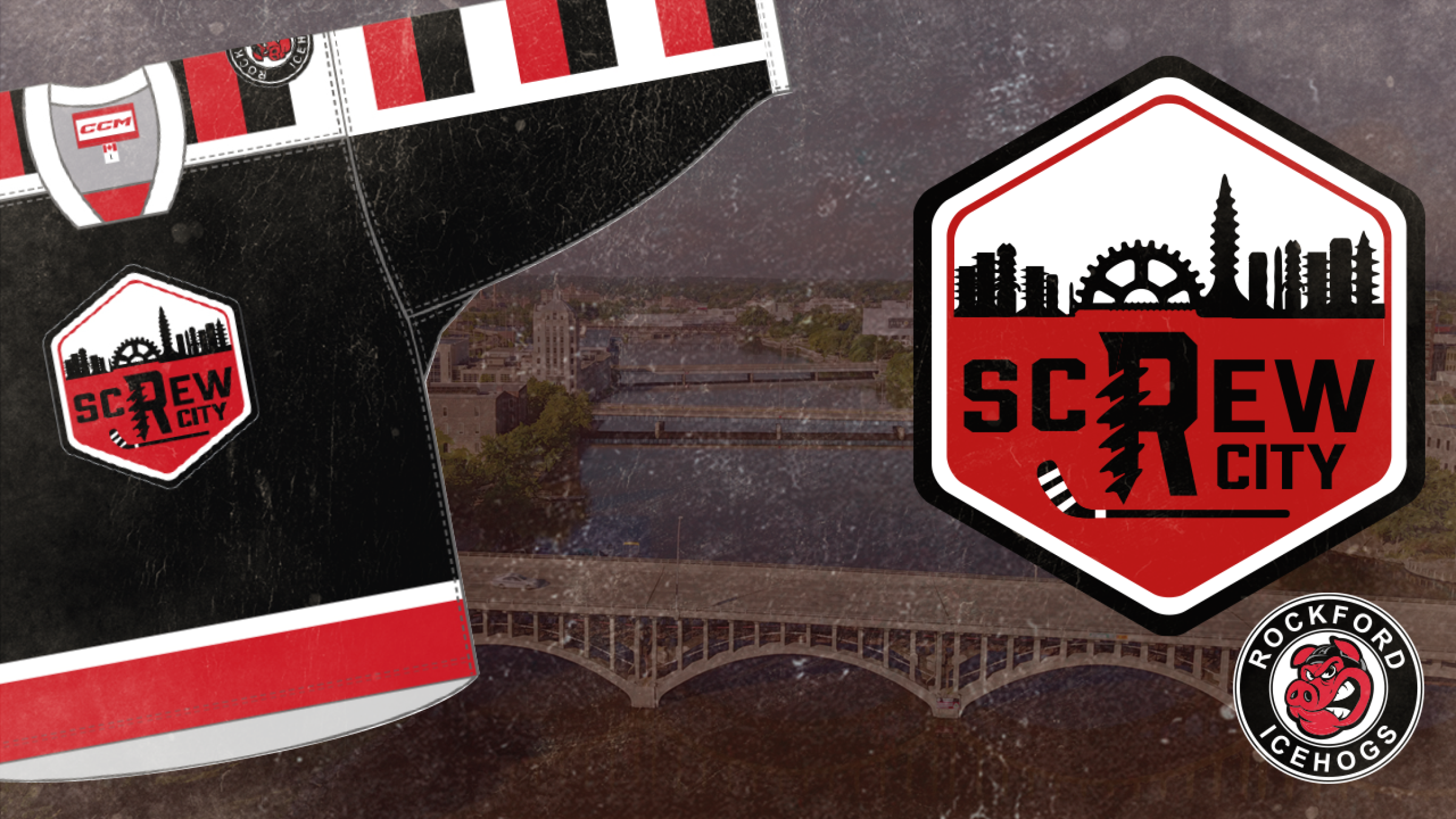 Salute to Screw City Sponsors/Partners
Rockford, Ill. - The "Screw City"
Rockford is known by many nicknames - one of the most interesting being "Screw City."
As the demand for fasteners rose along with the demand for war time machinery, and due to the region's production and manufacturing capabilities, Rockford began to be heavily supported through U.S. Government contracts from the First World War all the way through the Cold War. By the 1940's, Rockford became known as the "Screw Capital of the World" and by the 1960's the city was ranked as the fifth largest manufacturer of fasteners in the nation.
Manufacturing remains a vital part of the Rockford economy to this day.