Thank You, Fans!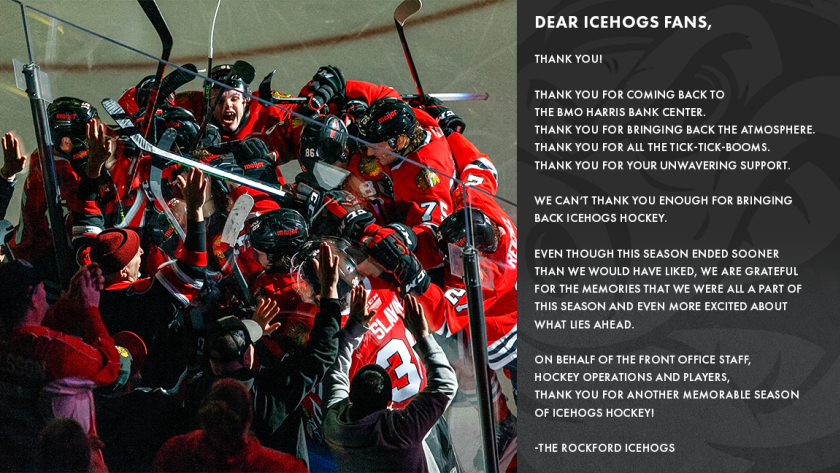 Dear IceHogs Fans,
Thank you!
Thank you for coming back to the BMO Harris Bank Center.
Thank you for bringing back the atmosphere.
Thank you for all the Tick-Tick-Booms.
Thank you for your unwavering support.
We can't thank you enough for bringing back IceHogs hockey.
Even though this season ended sooner than we would have liked, we are grateful for the memories that we were all a part of this season and even more excited about what lies ahead.
On behalf of the front office staff, hockey operations and players, thank you for another memorable season of IceHogs hockey!
-The Rockford IceHogs