Second Chance to Bid on First Responders Jersey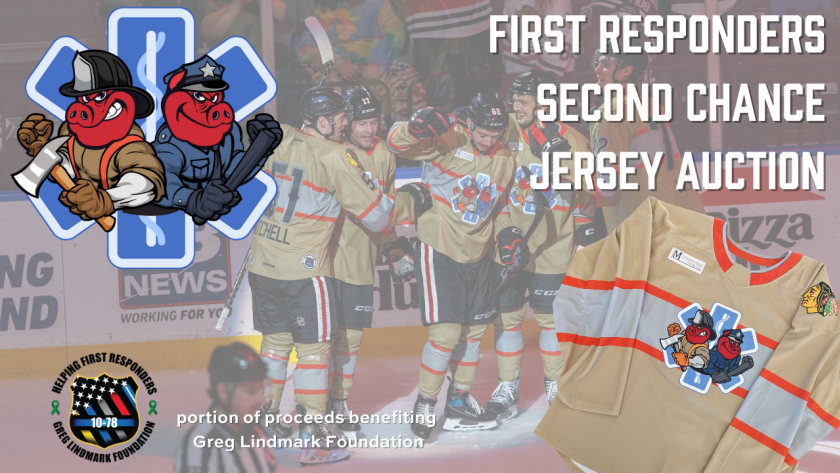 We had an amazing response at the BMO Center Friday night for our First Responders Specialty Jersey Auction! For those of you were unable to attend to bid on a jersey, you now have a chance to get your hands on one with our Second Chance First Responders Jersey Auction.
This auction features game-issued autographed jerseys of Garrett Mitchell, Bobby Lynch, Alex Vlasic, and D.J. Busdeker along with a First Responders jersey you can customize.
The auction is open now through Sunday, Dec. 4 at 8 p.m. As with Friday's auction, a portion of the proceeds from this auction will also benefit the Greg Lindmark Foundation.