Lankinen Forging Finnish Legacy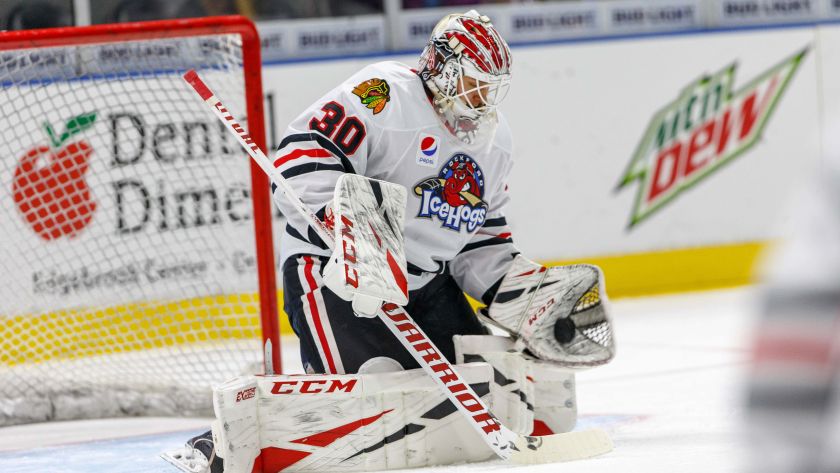 ---
The Rockford IceHogs will be in the midst of a three-game road trip on Jan. 16, but in Kevin Lankinen's home country of Finland, more than two million people will be tuning in to the nation's annual sports gala, Urheilugaala. However, this year, the ceremony means a little more to the IceHogs goaltender, as his efforts to eliminate illiteracy in Finland have earned him a nomination for the Role Model of the Year Award.
Though Lankinen won't have the chance to attend the gala at Hartwall Arena in Helsinki, he will be recognized in front of more than 5,000 spectators, largely for launching a Facebook book club that has exploded to nearly 14,000 followers since the 2019 IIHF World Championship, in which he backstopped Team Finland to a gold medal.
"It's the biggest celebration of Finnish sports, so it's pretty cool to be a part of that," said Lankinen. "I just felt that there were a lot of people who were surprised that an athlete can read books and have a hobby like reading, so I figured it might be fun to have my own book club and share my own ideas and thoughts on what I like to read. It's been a huge success."
But the 24 year old's initiative goes deeper than just promoting reading proficiency; his efforts are also charitable, aiding children and teens who lack the opportunity to compete in athletics.
"There's an organization in Finland that helps children who don't have the possibility to play sports, so a certain amount of money from every book that is bought through the book club goes to the foundation so that young people can start playing hockey, football or whatever they love," said Lankinen.
Lankinen is nominated for the award alongside Tinja-Riikka Korpela and Amanda Kotaja. The former, a goalkeeper for the Finnish soccer team, has been working to advance equality and tolerance and helped negotiate identical player contracts for the Finnish Football association's National A teams. Meanwhile, the latter, a Paralympic athlete, has become a pillar in advocating inclusiveness in schools across Finland.
The Rockford netminder noted the importance of Korpela and Kotaja's movements and is humbled to be grouped with the pair, but believes he has an opportunity to win because of how vital it is to be literate in today's society.
"It's huge, education is everything, nowadays especially," Lankinen said. "Everything starts with reading—it's hard to educate yourself if you cannot read. There's so much information in books and if you don't know how to read, you just don't get that knowledge. I want to be a role model in that because I read books a lot and I like to educate myself. It's just kind of showing a good example that even athletes read books and that it's pretty cool to be interested in learning something new."
The book club isn't the only instance where Lankinen has encouraged reading. This year, he was one of 60 Finnish ambassadors of "Read Hour:" an exercise that coincided with the United Nations' International Literacy Day campaign and urged the entire country to set aside time to read for an hour on Sep. 8.
Surprisingly, Lankinen's Facebook club (which can be found here) and involvement in Read Hour all began when the Helsinki native took advantage of an opportunity that presented itself by accident.
"It's actually a funny story," said Lankinen. "During the World Championships I was being interviewed and I was asked what I like to do in my free time, and I mentioned that I just like to read books. They asked what I was reading at the time so I told them I was reading this book called "A Little Life" by an American author, Hanya Yanagihara. (The book) became really popular and was sold out in every single bookstore because people were trying to get their hands on it. I even got a nice letter from the author herself; she reached out to me and thanked me for bringing her book to a new audience."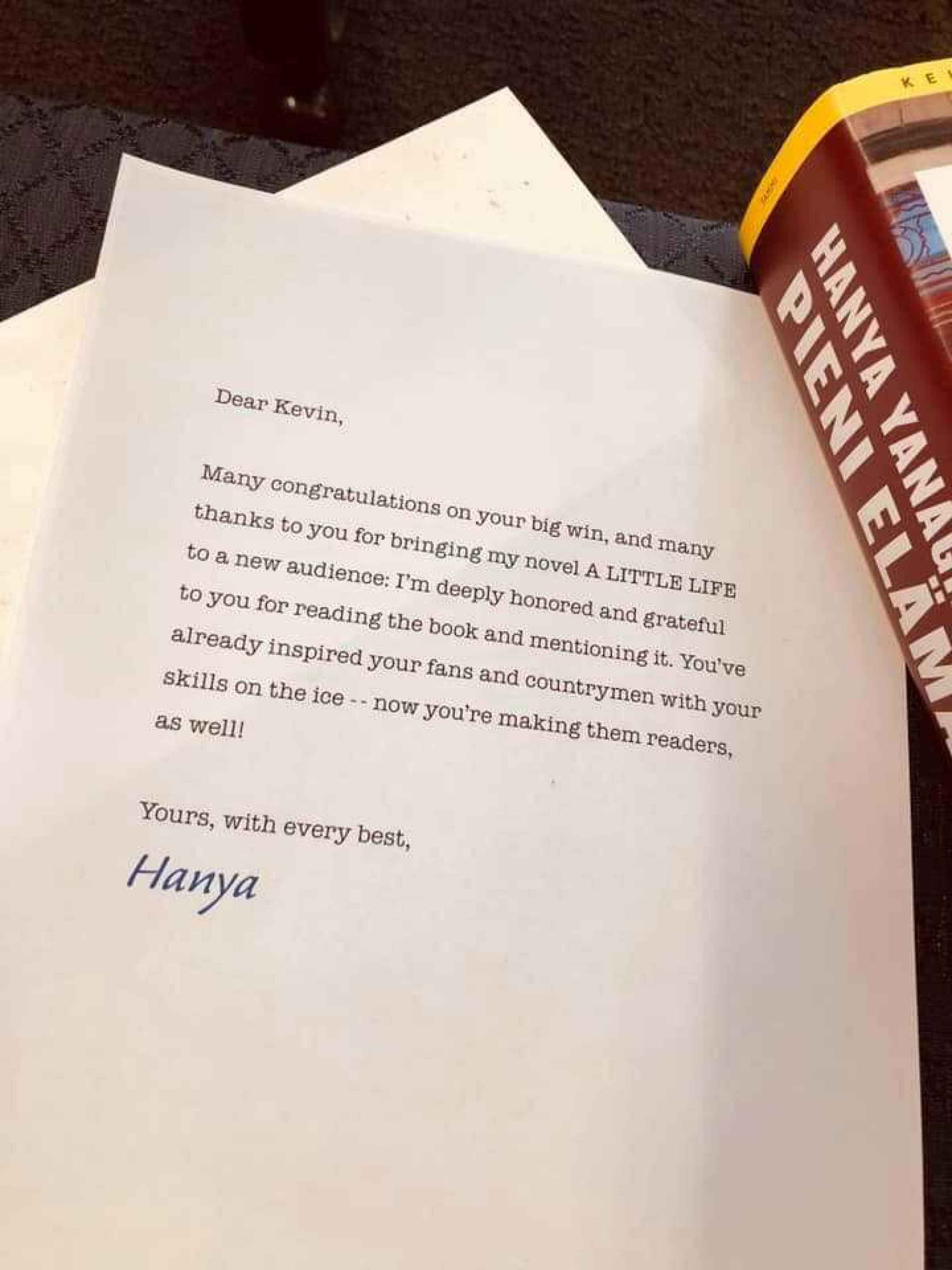 Lankinen added that while he doesn't have a specific vision for the future of the club just yet, his overarching goal is to continue being a good example for the youth of Finland while growing the book club's following.
He's also proud of the interactions he's generated from the platform of his book club. Even during the season, Lankinen can still reach his huge audience and continue promoting the club's initiatives.
"If I read, why wouldn't I write a couple times a month to the followers," said Lankinen. "That's pretty much my job; I pick books and tell them, 'look, I'm reading this at the moment,' and then whenever I have time I will write how I feel about it and follow it with a short review. After that, people can discuss the book and its pretty fun. I feel like I gain a lot of energy from that too because it's a side thing for me to get my mind off of hockey sometimes and just interact with like-minded people."
The club's endeavors make Lankinen proud, regardless of if he ultimately wins the award. But what really hits home is the nomination feels like everything has come full circle, back to when Lankinen grew up idolizing his own role models as a kid in Finland.
"That's huge," said Lankinen of just the honor of being nominated. "I've always had my own role models and idols and I always looked up to athletes who represented themselves well and were good examples in hockey but outside the rink as well. So, being nominated for this means a lot to me. This is probably one of the biggest honors you can get as an athlete, so I wish I can win the trophy, but even if I don't I know there are two really great ladies who are nominated and are doing a wonderful job with their own agenda, so I'm just happy to be nominated and it's a huge honor."