JOIN THE ICEHOGS IN THE COMMUNITY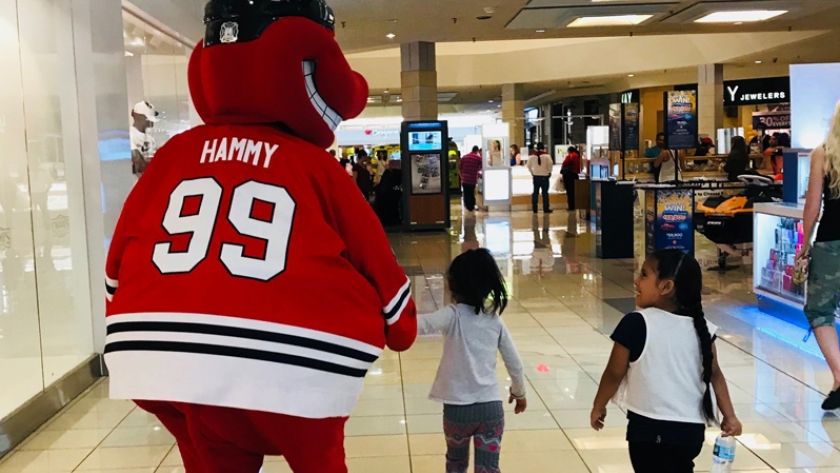 Join the Rockford IceHogs and Hammy Hog for a fun weekend in the Rockford community. Enjoy a night at the movies in Friday Night Flix, raise awareness for autism with Easterseals and support healthy living in the Rosecrance Recovery 5K Walk/Run.

Friday, August 3 – Friday Night Flix of "Coco" at Davis Park at Founders Landing
Enjoy cinema under the stars with Hammy at the final Friday Night Flix of the summer! Celebrate family and community with a showing of Disney's "Coco" at dusk. More Information

Saturday, August 4 – Autism Awareness with Easterseals at Bryden Motors in Beloit
Learn more about autism spectrum disorder along with the services and resources available throughout Northwest Illinois and southern Wisconsin with special guest Maurice Snell from 10:00 a.m. to 2:00 p.m. at Bryden Motors in Beloit. Take a photo with Hammy! More Information

Sunday, August 5 – Rosecrance Recovery 5K Walk/Run with Rosecrance Health Network
Lace up your sneakers with Hammy and take a stroll in support of healthy living Sunday morning. Open to all ages, the course is certified with start/finish timing and awards. Proceeds from the Rosecrance Recovery Run will support Rosecrance programs and the families who seek treatment for substance abuse and mental health disorders. More Information

Sunday, August 5 – Sports Memorabilia Kick Off at Ethnic Heritage Museum
The Ethnic Heritage Museum will unveil its newest exhibit, the Judge K. Patrick Yarbrough's sport memorabilia with Hammy from 2:00 to 4:00 p.m. This sports exhibit will feature items from the Chicago Cubs, Chicago Bears, Minnesota Vikings, Chicago Blackhawks, Rockford Rivets and Rockford IceHogs. More Information

The Rockford IceHogs begin their 20th Anniversary season in October! Don't miss all of the exciting action as the IceHogs celebrate their historical season in the Forest City! Opening Night is Saturday, October 13 at BMO Harris Bank Center! Ticket packages for the 2018-19 season are ON SALE NOW and start as low as $105! Reserve your ticket package and select your benefits at IceHogs.com!