IceHogs Celebrate Ribbon Cutting of New State Street Offices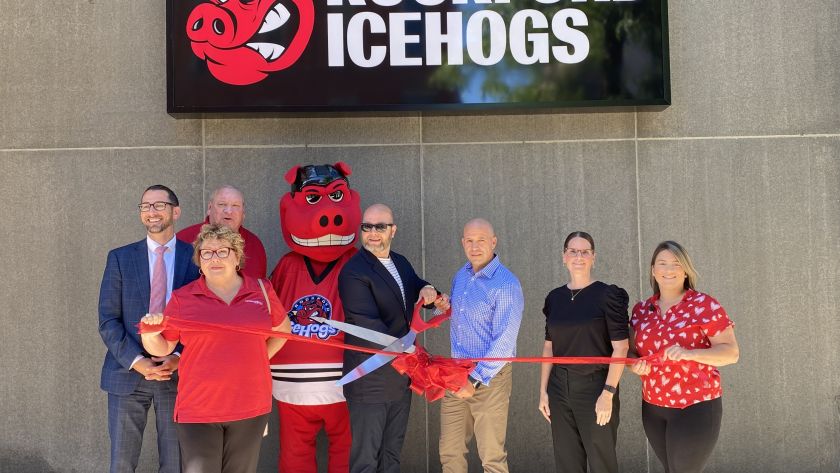 Rockford, Il. - The Rockford IceHogs celebrated a special ribbon cutting ceremony and open house today to officially introduce their new commercial office space located at 401 E. State Street in Downtown Rockford.
"It's special. This process started 10 months ago and once we met with Urban Equity Properties and saw the space, we knew this was the spot. It's going to have a tremendous boost in morale and we are thrilled to be in the heart of downtown." - IceHogs President Business Operations Ryan Snider.
"When you walk into this space, you feel ready. You feel energized. It's a beautiful space." - Mayor of the City of Rockford, Tom McNamara.
Located just across from the Rockford Art Deli, new IceHogs office features over 6,000 square feet of space and state of the art technology and communication in the heart of downtown Rockford.