ICEHOGS ATTEND CITY MARKET FRIDAY!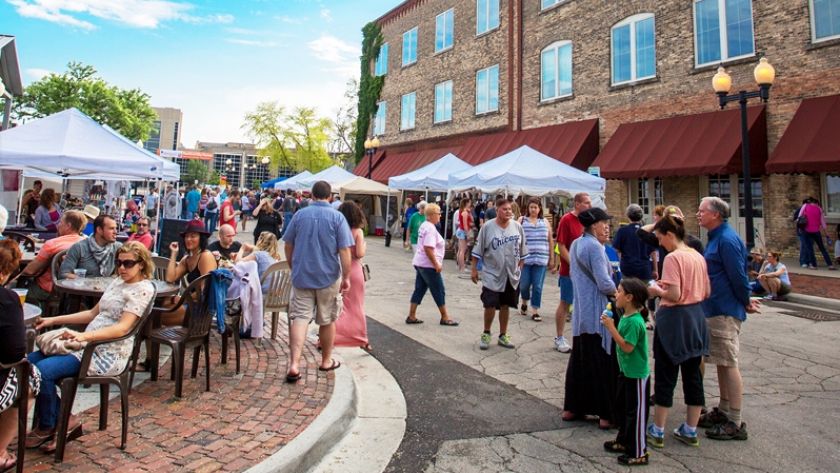 ROCKFORD, Ill. – Join the Rockford IceHogs and get ready for the upcoming 20th anniversary season of hockey in the Forest City at the Rockford City Market tomorrow, Friday, August 24 from 3:30 to 8:30 p.m.

Hang out and take pictures with Hammy Hog between 5-6:30 p.m., grab information about season ticket packages, benefits and promotions for the upcoming 2018-19 campaign or upgrade your existing seats. Patrons can also pick up information about upcoming shows and events at the BMO Harris Bank Center and the Coronado Performing Arts Center at the IceHogs booth.

WIN ICEHOGS TICKETS
Stop by the IceHogs' booth to enter for a chance to win tickets to Opening Night on Saturday, October 13 vs. Texas at 6:00 p.m. at BMO Harris Bank Center.

The Rockford City Market takes place every Friday during the summer months along Water Street between State and Jefferson Streets in downtown Rockford. It includes local growers and vendors with natural products including vegetables, fruits, eggs, meats, cheeses, flowers, herbs, baked goods, and healthy snacks as well as artisans and vendors with other unique offerings.

More Information and Live Music Schedule

Ticket Packages for 2018-19 on Sale Now:
The Rockford IceHogs begin their 20th Anniversary season in October! Don't miss all of the exciting action as the IceHogs celebrate their historical season in the Forest City! Opening Night is Saturday, October 13 at BMO Harris Bank Center! Ticket packages for the 2018-19 season are ON SALE NOW and start as low as $105! Reserve your ticket package and select your benefits at IceHogs.com!