FACEBOOK LIVE WITH COLLITON THIS FRIDAY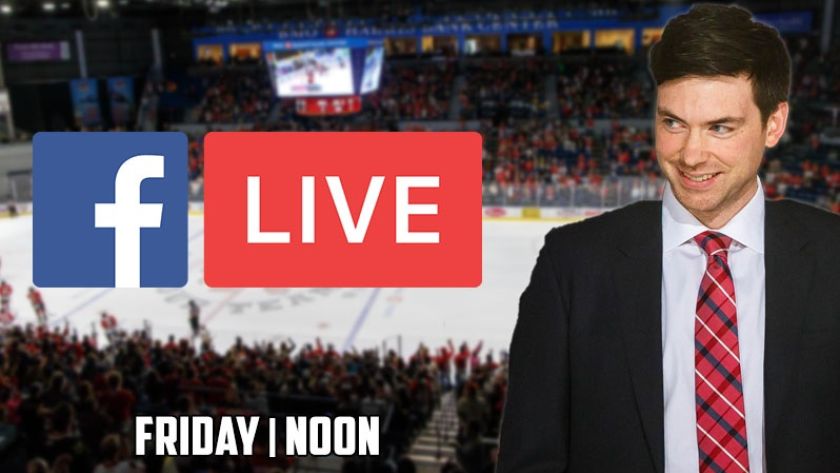 ROCKFORD, Ill. - Take your lunch break at noon tomorrow (Friday, Aug. 17) to join a live Q&A session with Rockford IceHogs Head Coach, Jeremy Colliton.
Beginning at 12 p.m., the IceHogs will host a Facebook Live session in which Colliton will respond to fan questions posted in the comments section of the video feed. Fans are invited to watch the live video and post their questions for Colliton throughout the interview. Colliton will open the session with his notes and thoughts from the offseason, before diving into fan questions for 20-30 minutes.
Fans can access the live video at noon tomorrow on the IceHogs Facebook page at http://facebook.com/rockfordicehogs. Once the video goes live, fans are encouraged to begin posting their questions for Colliton to address during the interview.
Once the video concludes, the IceHogs will choose the best question posted during the Q&A, and award that fan with a team-signed hockey stick. Questions for Colliton must be submitted during the interview to be eligible to win the hockey stick. The IceHogs will contact the winner on Monday, Aug. 20.
For additional information, contact the IceHogs through their social media channels or by phone at (815) 986-6465.
Season Tickets for 2018-19 on Sale Now:
Don't miss a moment of the action by reserving your seats for the IceHogs' 20th season of professional hockey in Rockford and 12th as the top AHL affiliate of the Chicago Blackhawks. The IceHogs' home opener is set for Oct. 13 and ticket packages begin as low as $105 for a seven-game mini pack. Please contact us at (815) 847-6399 or visit icehogs.com to claim your spots for this upcoming season.