Exec. Dir & GM of RAVE Troy Flynn Gives Updates on Hogs & Arena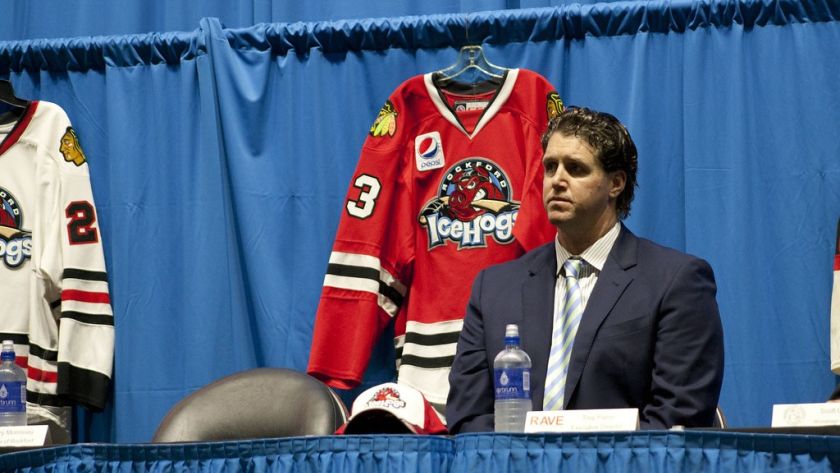 Executive Dir. & GM of the Rockford Area Venues and Entertainment Authority (RAVE) Troy Flynn and IceHogs Broadcaster Joseph Zakrzewski will go LIVE on Facebook tomorrow, Monday, Mar. 30 at 10:00 a.m. CT to give updates on the IceHogs, BMO Harris Bank Center & Coronado Performing Arts Center.
Follow the IceHogs on Facebook and Watch Live Here: Facebook.com/RockfordIceHogs
Troy Flynn's Bio:

Troy Flynn is the Executive Director/General Manager of the Rockford Area Venues and Entertainment Authority (RAVE). In his role, Flynn oversees the BMO Harris Bank Center, Rockford IceHogs, Coronado Performing Arts Center and Davis Park. Flynn specializes in arena management and operations and has worked in venues throughout the United States and Europe for nearly two decades. In addition to his background in arena operations, he has extensive experience in hockey operations and entertainment.
Flynn began his career in the operations department with Global Spectrum and the Wells Fargo Dome. From there, he was named Director of Operations at Sun National Bank Center, handling several corporate initiatives to support and open venues throughout the United States. In 2007, he was promoted to Assistant General Manager and shortly thereafter General Manager of the Spaladium Arena in Split, Croatia.
In 2008, Flynn was named the first acting General Manager for Global Spectrum Europe, the European expansion company associated with Global Spectrum, where his duties were to establish routing, book events, and provide an operational structure for transition. He also worked as the General Manager of the Mullins Center at the University of Massachusetts, Amherst beginning in 2009. While at the University, he worked in conjunction with the Isenberg School of Management and co-authored a student text book, "Sports Principals and Practices".
Prior to joining SMG in 2014, Flynn was the Vice President of Operations for Prudential Center in New Jersey. While leading this venue, he worked to facilitate NHL, NBA, NCAA and WNBA in-house tenants. Under Flynn's leadership, the Prudential Center was home to several notable events including the 2012 Stanley Cup Finals, the 2013 NHL Draft, the 2011 and 2012 NBA Draft and a Rolling Stones concert. In addition, Flynn led union negotiations, engineered and implemented profit saving measures and managed purchasing and capital projects.