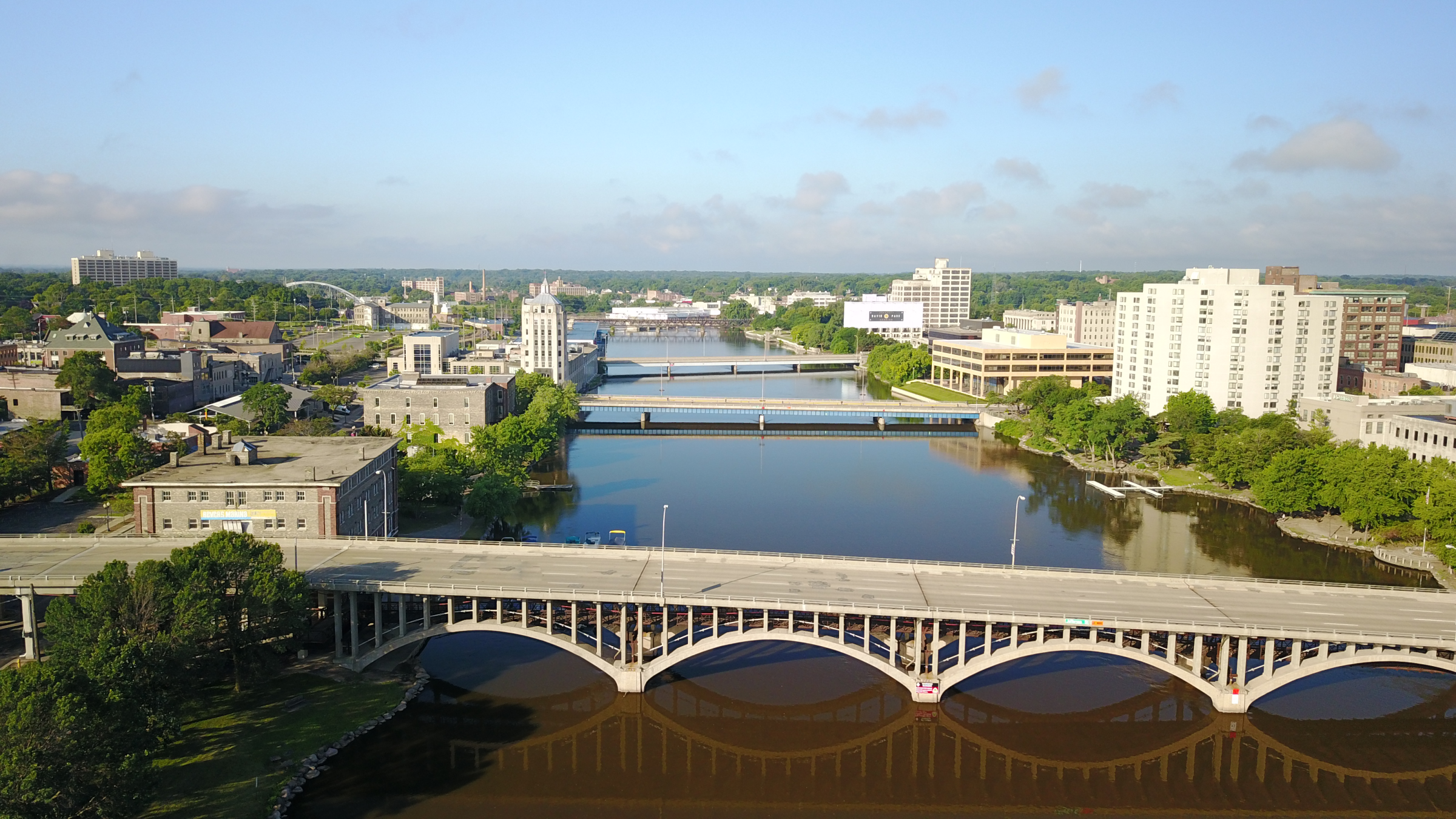 The Rockford IceHogs continue to grow in our commitments to honor and celebrate Black Hawk's legacy by collaborating with Native American people, offering our platforms, making meaningful contributions, and reimagining ways to support the many Native American people and communities we live amongst and alongside.
As we to look to expand our efforts, we will continue our genuine dialogue with local and national Native American groups and are committed to collaborating with Native American people and communities. It is through these collaborations that we've begun the thoughtful and focused process of implementing more Native American-led initiatives centered on education, contemporary art, athletics and more, and this expanded foundation will continue to grow moving forward.
Part of this work includes working with Native partners in educating our staff, fans and local community on the history of Black Hawk and original peoples of Illinois, as well as on Native American contributions to today's society. We also continue to expand our investments in Native individuals and communities. Through these initiatives, we endeavor to build a community that is informed and respectful of Native American people and their culture.

We look forward to getting these efforts further underway and hope our fans and partners will join us in continuing this growth and development as we work toward becoming better allies.

---
Land Acknowledgement
The Rockford IceHogs acknowledge that the team, its foundation, and the spaces we maintain, work, and compete within stand upon the traditional homelands of the Ho-Chunk, Sauk, Meskwaki, and Potawatomi Nations. We are continuously reminded of the original people of this land, from the Rock River to the many sacred sites that surround us. It is with respect that we endeavor to work toward building relationships with the original stewards of this land, in honoring the lives and work of the Native American people who are of this place; past, present, and future.
---
What Is A Land Acknowledgement?
A Land Acknowledgement is a formal statement that recognizes the unique and enduring relationship that exists between Indigenous Peoples and their traditional territories.

Why Do We Recognize the Land?
To recognize the land is an expression of gratitude and appreciation to those whose territory you reside on, and a way of honoring the Indigenous people who have been living and working on the land from time immemorial.
It is important to understand the long standing history that has brought you to reside on the land, and to seek to understand your place within that history. Land acknowledgements do not exist in a past tense, or historical context: colonialism is a current ongoing process, and we need to build our mindfulness of our present participation. It is also worth noting that acknowledging the land is Indigenous protocol (Source).

Legacy of Black Hawk
Ma ka tai me she kia kiak or Black Hawk of the Sauk (present day Sac & Fox) tribe was an accomplished war leader & dignitary. He committed his life to the preservation and protection of his people, his family, and the land they were connected to.
The Chicago Blackhawks name and logo symbolizes this important and historic person, whose leadership and life continues to inspire generations of Indigenous people, American veterans and our very own Blackhawks community.

You can learn more about Black Hawk's legacy through the link below.

Wallace "Bud" McLellan (Sac & Fox) has the distinct honor of carrying Black Hawk's name today. Learn more about his story as Thunder Clan leader and veteran of our nation's armed forces.