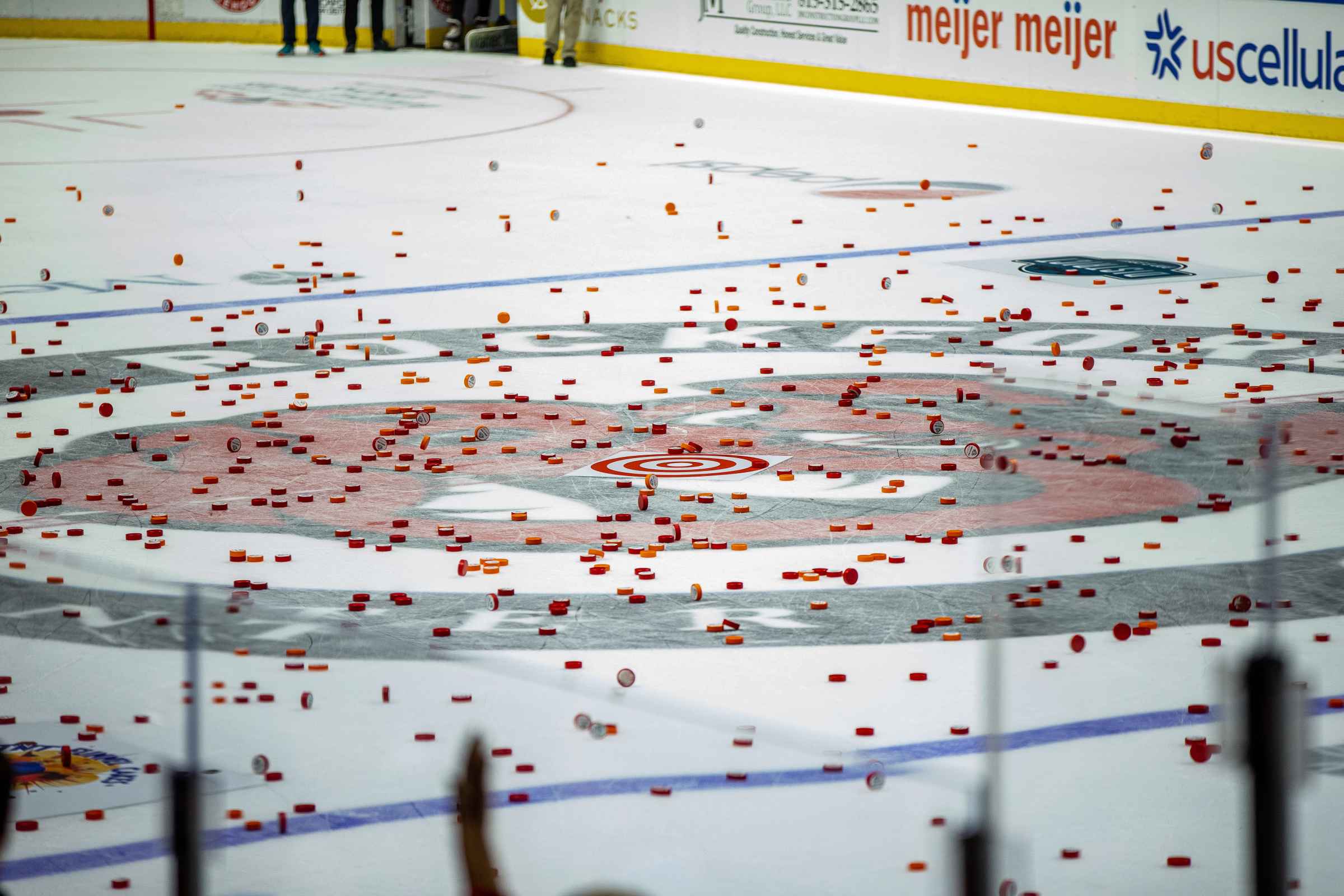 Chuck-A-Puck is back for the '23-'24 season!
You can purchase pucks at the Chuck-A-Puck table on the concourse at every IceHogs home game. Get 3 pucks for $5, 10 pucks for $10, or 25 pucks for $20.
Chuck-A-Puck will take place immediately following IceHogs home games again this season and you will have a chance to win great prizes from our sponsors, including $500 for hitting the target bullseye at center ice.
All proceeds from Chuck-A-Puck benefit the IceHogs Community Fund.