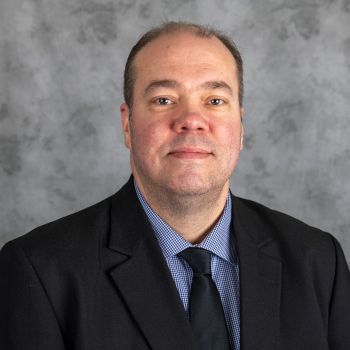 Chris Toltzman
Manager, Event Presentation & Creative Services
Biography
Chris joined the IceHogs in July of 2017 as Multimedia Manager, but he has been associated with the IceHogs since the team's first game in October of 1999 when he was chosen as the team's Public Address Announcer. Today, Chris still works as PA announcer but also has the added responsibilities of music director and manager of the video board. Before the IceHogs, Chris spent 15 years as a freelance video producer creating television commercials and corporate videos for companies all over the Midwest. His resume also includes positions at 23 WIFR, The Tribune Company and Comcast. His work has garnered many regional and national awards, including four Emmy nominations and 2 Emmy Award wins.
In his spare time Chris likes to spend time with his wife Anna and daughter Monika, vacation at The Outer Banks of North Carolina and play with his two dogs, Stewie and Lola.
Fun Facts about Chris:
Leading up to the day I was born, my parents were told to expect a baby girl. When I was delivered, my name quickly changed from Christine to Christopher.
On the first day of freshman year in high school, it took three class periods before my classmates figured out who I was, despite having gone to school with them for years. Over the summer, I had double knee surgery with full leg casts, was on crutches, rocked a perm and sported a brand new glasses. I looked completely different from the last time they all saw me three months prior.
Years ago, I was working at a TV station and my boss showed me some videotape he recorded with a broken camera, hoping I could help figure out how to fix it. When he put the tape in the machine, the first images displayed were that of a young middle school teacher. It was love at first sight! I found out what her phone number was, took my shot, and yadda yadda yadda we've been married for 23 years.
I have two daughters, 23-year-old Lindsey and 14-year-old Monika. When Lindsey was born, she was the first girl born into my family in three generations. She lives in San Diego with her U.S. Marine husband and two kids. Monika just started her Freshman year of high school and is the starting middle blocker on her girls volleyball team.
I am the only remaining staff member from the very first Rockford IceHogs season. I was the original Public Address Announcer for the Hogs in October 1999 and have worked for the team ever since.