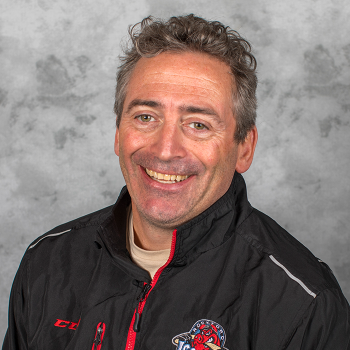 Kevin Delaney
Skating and Skills Development
Biography
Kevin Delaney is in his ninth season (2019-20) with the Blackhawks organization, specializing in skating and skills development, after being named to the position in August 2011.

A lifelong hockey player and coach, he is the founder of Delaney Hockey, one of the top programs in Illinois for developing youth, high school, junior, college and pro hockey talent. Delaney has held numerous coaching positions at the youth hockey level, earning distinctions with the Loyola Academy girls' team by winning back-to-back state championships in 2003 and 2004. He was named Blackhawk Alumni Billy Reay Coach of the Year in 2005.

In addition to coaching, Delaney also worked as a player/instructor with the American Hearing Impaired Hockey Association (AHIHA). He graduated from Lake Forest College in 1992.