Spooktacular Rockford IceHogs Pumpkins Stencils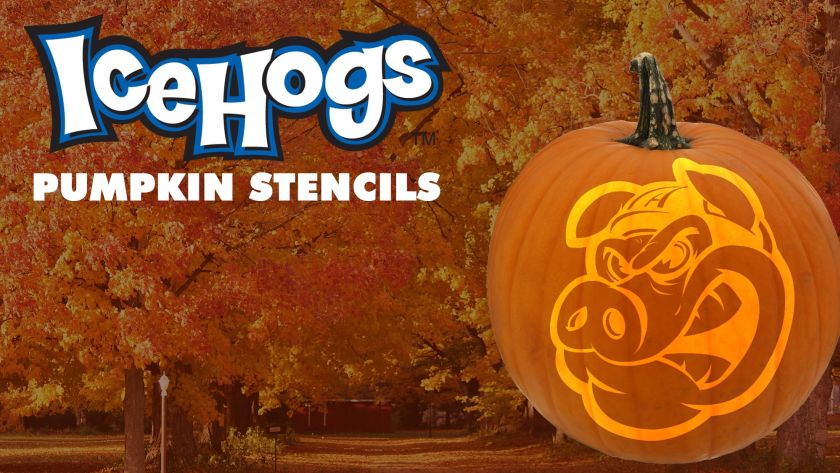 Just in time for Halloween, here are some Rockford IceHogs-themed pumpkin stencils. Follow the steps and tips below to create your perfect IceHogs pumpkin!
To carve your pumpkin, you can use a pumpkin carving kit from your local grocery store or you can use the following common household tools:
Spoon
Serrated knife
Pin or nail
Paring knife
How to Make Your IceHogs Pumpkin:

Step 1: Print out a stencil. Click the buttons below for the full-size stencil.
Step 2: Trace the pattern into the pumpkin by poking holes along pattern lines so you can follow along when the stencil is removed. (Pro Tip: Trace over with black marker to help follow the right lines/holes while you cut)

Step 3: For black areas, carefully cut away the pumpkin and discard. (Pro Tip: Start with the smallest areas first and work from the inside of the design outwards so your pumpkin stays strong and supported)
Choose between three different skill levels: "Go IceHogs" lettering (easy), flying IceHogs puck (medium), or Hammy (hard)
Once you're done carving, share a photo on Twitter, Instagram or Facebook with the hashtag #IceHogoween for a chance to be featured by us!