SATURDAY'S ICEHOGS GAME IS SOLD OUT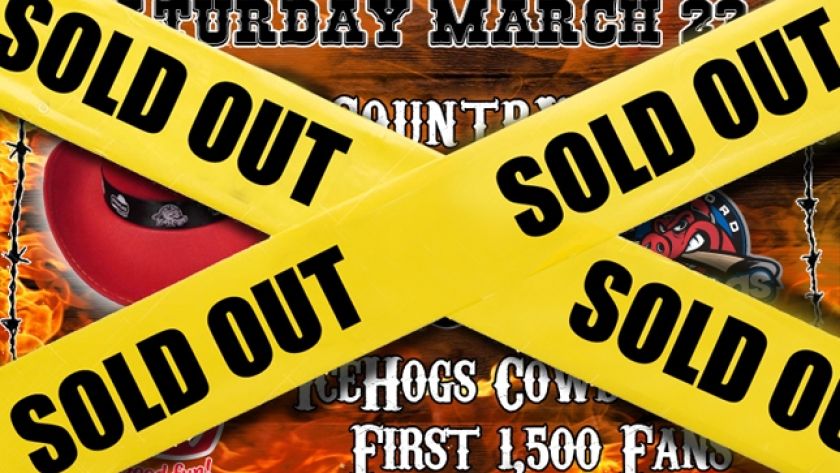 Rockford, Ill.- The Rockford IceHogs host the Chicago Wolves on the back end of a home-and-home set this Saturday night with a 7 p.m. puck drop and the Illinois Lottery Cup matchup is sold out.
There are, however, still a limited number of single tickets available. Saturday's game is the fourth sellout in the last five games for Rockford and will be the eighth sellout overall in 2013-14.

Saturday is country night at the BMO Harris Bank Center presented by 99.9 WJVL and Frito Lay.

The first 1,500 fans through the gates will receive a cowboy hat courtesy of Frito Lay. The band, Gunnar and the Grizzly Boys, will be performing pre-game, during intermissions, and post-game sets.

Also, throughout the night 99.9 WJVL will be giving away a pair of Justin Moore tickets to the "Off the Beaten Path" concert at the BMO on Saturday, March 29.

A mechanical bull will be on the concourse for fans to ride. Patrons who bring a non-perishable food item to the game will receive one free ticket to ride the mechanical bull. The non-perishable food items will be donated to Rock River Valley Food Pantry after the game.