ROCKFORD ICEHOGS AND BMO HARRIS BANK CENTER ANNOUNCE NEW SECURITY MEASURES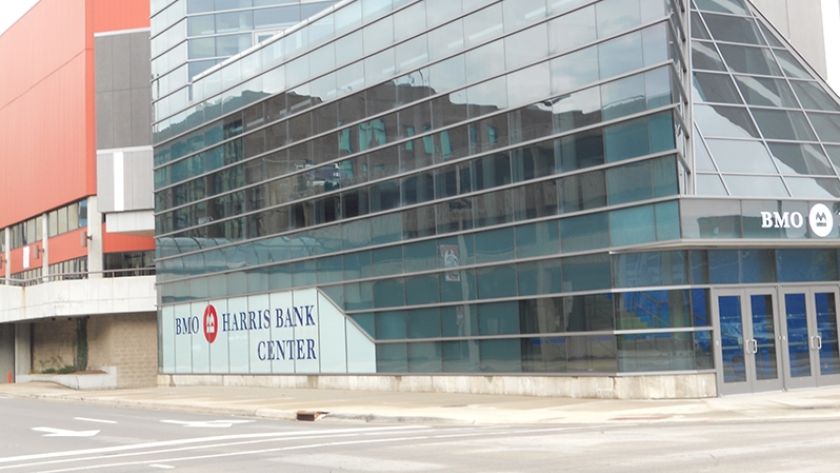 Additional safety mandates help ensure safe, fun experience for fans

Rockford, Ill. – The Rockford IceHogs and the BMO Harris Bank Center announced today that new security measures will be in effect starting on Friday, Feb. 5, when the IceHogs welcome the Grand Rapids Griffins to town. Some of the new policies began to be implemented in January and additional policies will continue to be in effect for all future IceHogs contests.

To comply with federal and state guidelines and enhance fan safety, the new security measures will prohibit: oversized bags, backpacks, duffel bags, coolers, laser pens or laser products, sealed and/or wrapped packages (including gifts for employees, athletes, or performers), balloons, fireworks, "selfie sticks" or other telescopic devices, drones or other model aircraft, hazardous items (chemicals, paint, fuels, etc.), and any other item deemed unacceptable by BMO Harris Bank Center management. The enhanced security measures are intended to increase the overall safety of all guests and are consistent with security procedures at other venues around the country.

The BMO Harris Bank Center and the IceHogs continue to prohibit outside food and beverages, including alcohol of any type. Professional video cameras and cameras with lenses that exceed 55 mm are also prohibited.

Weapons of any type, including licensed concealed carry weapons, pocket knives, blades, chains, tools, and mace will not be allowed in the building.

Small, collapsible umbrellas that can fit into a purse or handbag are allowed. Any golf-style umbrellas or umbrellas with a metal tip are prohibited.

Fans may bring in bags that are no larger than 13 inches wide, by 17 inches tall, by 6 inches deep, or equivalent to the IceHogs draw string bag giveaways. Bags exceeding this size are not permitted, and fans will be asked to return the bags to their vehicles prior to entering the arena. Diaper bags will be permitted for fans attending the game with infant children. All bags, purses, and personal items, including diaper bags, are subject to search.

The IceHogs continue to host a station in the Kid's Corner for our younger fans to make posters during games and encourage fans to bring their own signs and posters from home. However, any posters, signs, or messages on garments with explicit language, profanity, or derogatory characterization directed toward any person will not be permitted.

The BMO Harris Bank Center is a smoke-free facility, which includes e-cigarettes. Fans who wish to smoke during an IceHogs game may visit one of the outside designated smoking areas located behind section 122.

Neither the IceHogs nor the BMO Harris Bank Center are able to store oversized or prohibited items. Fans are encouraged to leave restricted and unnecessary items in their vehicle or at their place of residence. Items that are confiscated will not be returned. As part of the mandated changes, patrons entering the BMO Harris Bank Center are subject to passing through a handheld metal detector and/or pat-down searches. If requested, pat-down searches can be performed by a security member of the same gender.

Fans that have special medical needs are encouraged to call the BMO Harris Bank Center security desk at (815) 968-5730 to make any necessary arrangements. The security staff can also assist those who have further questions about restricted items.

The IceHogs and the BMO Harris Bank Center respect the privacy of their fans and these enhanced security measures are being implemented to maintain a safe and fun environment for all those attending the games.

Next Home Game: Friday, Feb. 5 vs. Grand Rapids Griffins at 7 p.m. The IceHogs return from the AHL All Star break with the first game in a home-and-home weekend series against the Griffins. It's "White Out" night at the BMO Harris Bank Center as fans are encouraged to wear white while the first 2,500 fans through the doors will receive a white IceHogs t-shirt courtesy of Toyota.