ROCKFORD ANNOUNCES 2013 TRAINING CAMP INVITEES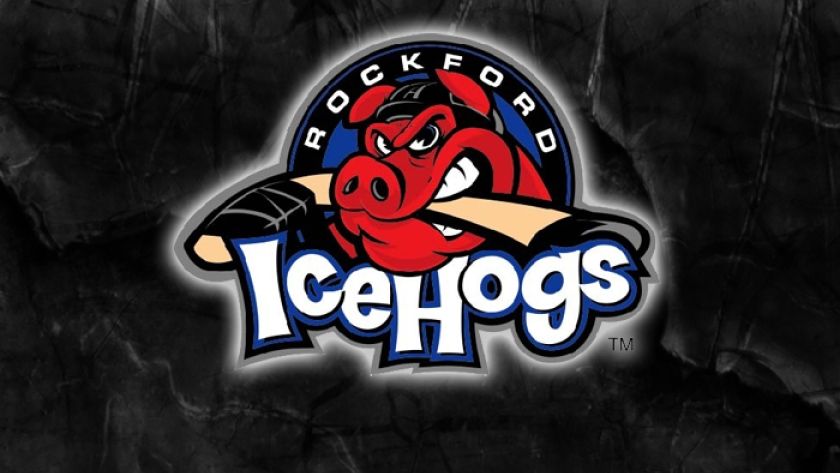 13 non-contracted players invited to IceHogs camp

Rockford, Ill.- Chicago Blackhawks General Manager of Minor League Affiliations, Mark Bernard, announced that 13 non-contracted players have been invited to training camp for the Rockford IceHogs of the American Hockey League. IceHogs training camp is set to start on Sunday, Sept. 22 at BMO Harris Bank Center.

The camp invitees include six forwards, and seven defensemen. The six forwards are Kyle Bodie, Jared Brown, Emerson Clark, Daniel Koger, Matt Lowry and Kyle Stroh. The seven defensemen include Arthur Bidwill, C.J. Chartrain, Antoine Corbin, Joe Gleason, Tristin Llewellyn, Bobby Shea and Jordon Southorn.

There are five IceHogs players under AHL contracts for 2013-2014 including Wade Brookbank, Brad Mills, Pat Mullane, Jared Nightingale and Viktor Svedberg.

Including the five IceHogs players under AHL contract there are twenty-two players from the 2012-2013 IceHogs team who are participating in the Blackhawks Training Camp. The additional twenty-two players consist of sixteen forwards, five defensemen, and one goalie. The forwards include Kyle Beach, Brandon Bollig, Terry Broadhurst, Phillip Danault, Byron Froese, David Gilbert, Jimmy Hayes, Marcus Kruger, Mark McNeill, Jeremy Morin, Joakim Nordstrom, Brandon Pirri, Garret Ross, Brandon Saad, Andrew Shaw and Ben Smith. The defensemen include Adam Clendening, Klas Dahlbeck, Nick Leddy, Dylan Olsen and Ryan Stanton along with Kent Simpson as the goalie.

Single Game Tickets On Sale: Tickets for the 2013-14 Rockford IceHogs regular season are now on sale. To purchase tickets to any of the IceHogs 38 regular season games, including opening night on Saturday, Oct. 19, click here, call (815) 968-5222 or visit in person at the BMO Harris Bank Center Box Office or any Ticketmaster location.