PREFONTAINE PROMOTED, SCHMIDT ADDED TO HOGS STAFF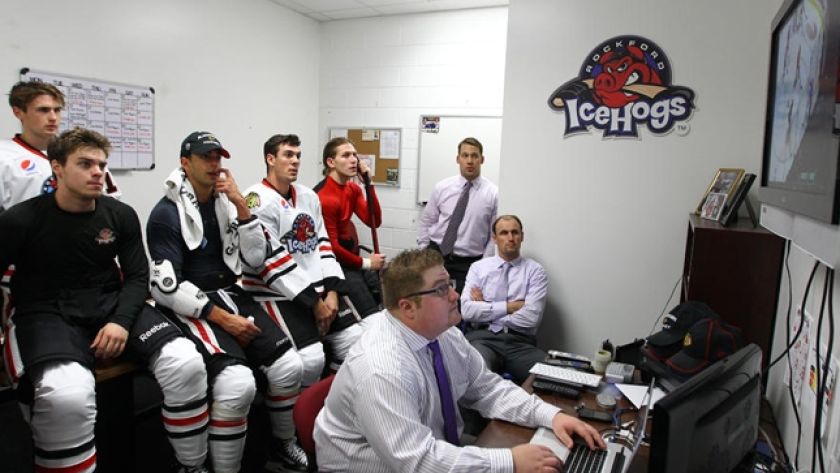 Video coach takes position with Winnipeg Jets

Rockford, Ill.-The Rockford IceHogs announced today that Video Coach Matt Prefontaine has accepted a position with the National Hockey League's Winnipeg Jets. In addition, the IceHogs have hired Brian Schmidt as their assistant equipment manager.

Prefontaine spent the previous three seasons as the IceHogs video coach. The graduate of Brock University was in charge of all pre-scout and in-game video breakdown for Rockford. Prefontaine began his IceHogs tenure as a broadcast intern during the 2009-10 campaign, beginning his four-year stint with the organization.

With his promotion to the Jets, Prefontaine returns to his hometown of Winnipeg.

Schmidt returns to Rockford to assume the assistant equipment manager duties. Schmidt served as the IceHogs head equipment manager during the 2006-07 campaign, Rockford's final season in the UHL and the year in which the team was crowned Colonial Cup Champions.

Since his last stop in Rockford, Schmidt has served as the head equipment manager in Bloomington (IHL), Elmira (ECHL), Bakersfield (ECHL), Chicago (ECHL) and Mississippi (SPHL).

Season Tickets for 2014-15 Now on Sale: Reserve your seats today for the IceHogs 16th season of professional hockey and eighth as the AHL affiliate of the Chicago Blackhawks. Call (815) 847-6399 or visit icehogs.com to find a ticket package that fits your needs.