OWN A PIECE OF HISTORY!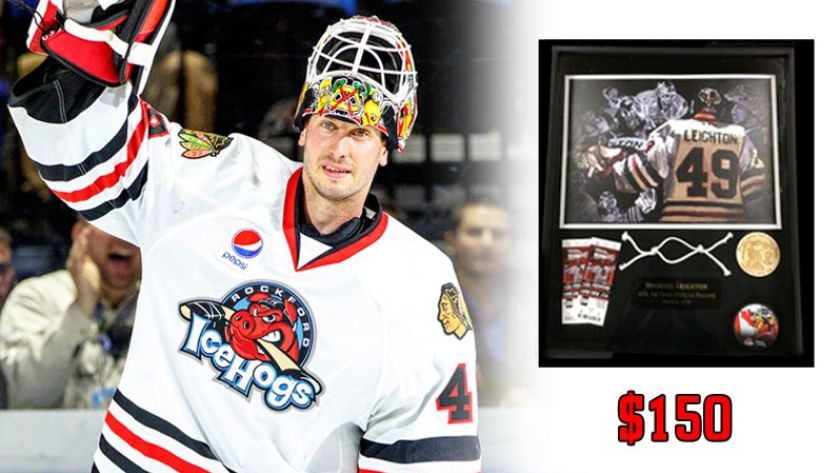 Own a piece of American Hockey League history! Fans can now purchase a limited edition shadowbox commemorating Michael Leighton's AHL record-setting 46th career shutout.

The shadowbox costs $150 and includes:
• A piece of the goal netting from Leighton's 5-0 shutout on Mar. 5 against the Lake Erie Monsters
• An autographed 8"x11" print (by artist Cory Cravatta)
• A special edition carved token
• Two commemorative tickets from the Mar. 5 game
• A special edition Michael Leighton puck

For more information or to purchase, call (815) 489-8230 or email [email protected].