MOSEY, GREAT BRITAIN EARN GOLD AT WORLD CHAMPIONSHIP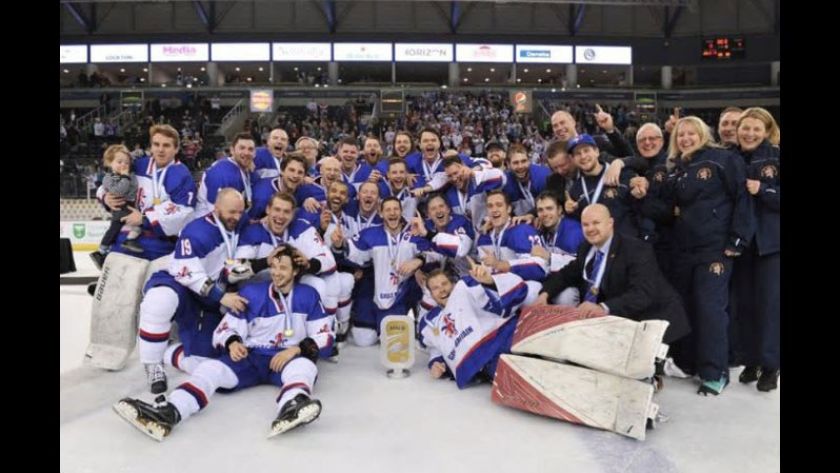 BELFAST, Northern Ireland -- IceHogs forward Evan Mosey helped Great Britain win a gold medal and promotion to Division 1A at the 2017 International Ice Hockey Federation (IIHF) World Championship last weekend in Belfast. Mosey was named the team's Most Valuable Player of the tournament after scoring eight points (3g, 5a) and leading all Division 1B skaters with a +10 plus/minus rating.
"Being able to be a part of such an amazing team was something special this week," Mosey said. "Never thought in a million years I would have a (gold medal)."
Powered by Mosey's team high-tying eight points, Great Britain swept through the five-game tournament with wins over Croatia (4-2), Estonia (5-1), Lithuania (5-2), the Netherlands (14-0) and Japan (4-0). Mosey notched at least one point in each of his club's five contests, including netting the game-winner against both Croatia and
Lithuania, and producing a three-point effort on a trio of assists against the Netherlands.
Great Britain concluded the tournament with its first promotion in 24 years. The club was last elevated to Division 1B in 1993, prior to securing this year's promotion for the 2018 IIHF tournament.
Mosey, 28, was originally selected to Great Britain's IIHF roster at the completion of his AHL debut with the IceHogs. He tallied 4g-5a-9pts in 41 games during his first season with Rockford.