ICEHOGS NAME BRANDON MASHINTER TEAM CAPTAIN FOR 2015-16 SEASON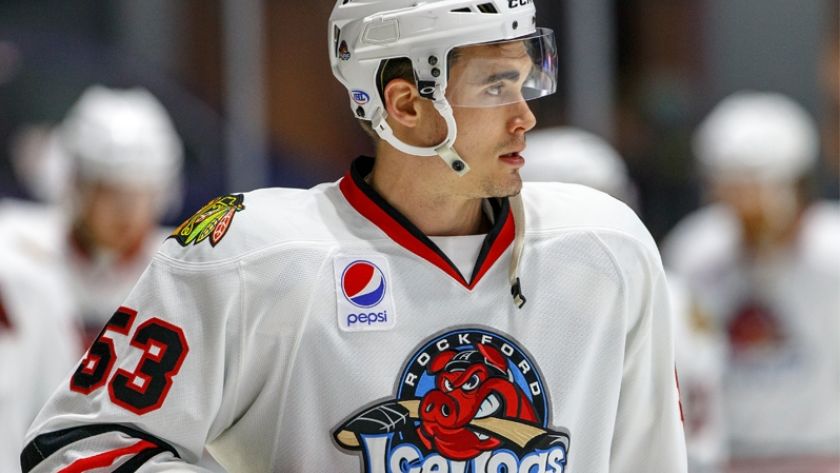 Rockford, Ill. - Rockford IceHogs head coach Ted Dent announced today that forward Brandon Mashinter will be named the team's captain for the 2015-16 season.

"He's going on his third season and we just have a good relationship and I feel real comfortable with him, talking one-on-one and addressing team issues," said Head Coach Ted Dent. "He comes to work every day as a true professional and he still has an opportunity to play in the NHL as a prospect. This is his third organization so he can share all the experiences he has had with some of our young guys as well."

Mashinter is entering his seventh season of professional hockey. He played in his 400th career AHL game last Saturday and is two assists shy of his 100th AHL helper. The 27 year-old joined the IceHogs during the 2013-14 season before registering 17 goals and 15 assists in 69 games last season. The Bradford, Ontario native has also played in 23 games in the NHL with the New York Rangers and San Jose Sharks.

Mashinter went undrafted, and made his NHL debut in 2009 after playing in the OHL with the Belleville Bulls, Kitchener Rangers, and Sarnia Sting. The Chicago Blackhawks acquired him in a trade with the New York Rangers on Dec. 6, 2013, and signed him to a two-year extension on March 9, 2014.

Mashinter joins Jim Fahey (2007-08), Tim Brent (2008-09), Jake Dowell (2009-10), Garnet Exelby (2010-11), Brandon Segal (2011-12), Brian Fahey (2011-12), Martin St. Pierre (2012-13), Jared Nightingale (2013-14), and Joakim Nordstrom (2014-15) as the other team captains during the club's AHL era.

Next Home Game: Saturday, Oct. 17 vs. Texas Stars. Game Time: 7 p.m. The first 5,000 fans to the game will receive an IceHogs calendar courtesy of Mulligan's Pub and Grill.