ICEHOGS LAUNCH �OUR TOWN, OUR TEAM� CAMPAIGN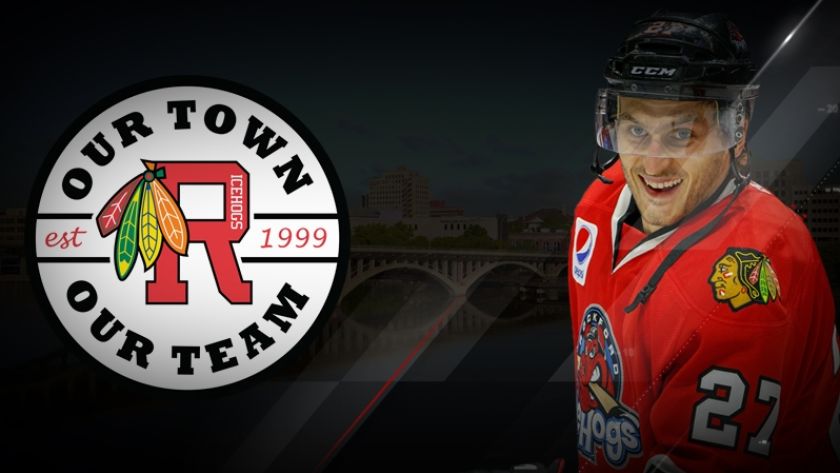 Rockford, Ill. – The American Hockey League's Rockford IceHogs announced a new marketing campaign for the 2017-18 season. The Hogs' "Our Town, Our Team" theme will highlight the strong ties between the IceHogs organization and Rockford community through 19 seasons of professional hockey in the Forest City.

"The IceHogs have been an integral part of our community for nearly 20 years," says Mayor Tom McNamara. "The team is a critical part of our downtown development and the 'Our Town, Our Team' theme perfectly captures its impact on our city."

"Since the team's inception in 1999, the IceHogs have focused on being ingrained in the community," said IceHogs Director of Business Operations Mike Peck. "We are proud of our Rockford roots and are excited with the direction that this city is heading. Throughout this campaign, we will highlight Rockford, the IceHogs and aspects that make our town a great place to live and enjoy hockey."


As the IceHogs enter their 19th season of professional hockey in Rockford, the team is honoring its heritage within the local community through the "Our Town, Our Team" theme. The campaign will feature special promotional material throughout the upcoming season, as well as Rockford-themed branding on videos and season-tickets that will pay homage to city landmarks and historic places of importance around the local Rockford area.

During the upcoming season, new fan experiences will also be available during IceHogs games. The Hogs will highlight their commitment to community involvement with a number of exclusive team interactions, and will continue expanding the team's presence in the Rockford area with numerous community appearances during the 2017-18 campaign. The Hogs will also include the "Our Town, Our Team" branding on promotional materials and IceHogs.com, and incorporate messaging into radio, television and print marketing.

The new logo features the "Our Town, Our Team" inscription in black and white font and the IceHogs' classic "Roots" logo in red lettering. In addition, the new logo highlights the team's founding date with "est. 1999" printed in red text in the center of the image.

Season Tickets for 2017-18 on Sale Now: Don't miss a moment of the action by reserving your seats for the IceHogs 19th season of professional hockey and 11th as the top AHL affiliate of the Chicago Blackhawks. Opening night is Oct. 14 and ticket packages begin as low as $105 for a seven-game mini pack. Please contact us at (815) 847-6399 or visit icehogs.com to claim your spots for this upcoming season.