ICEHOGS GARAGE SALE AND SELECT-A-SEAT JUNE 27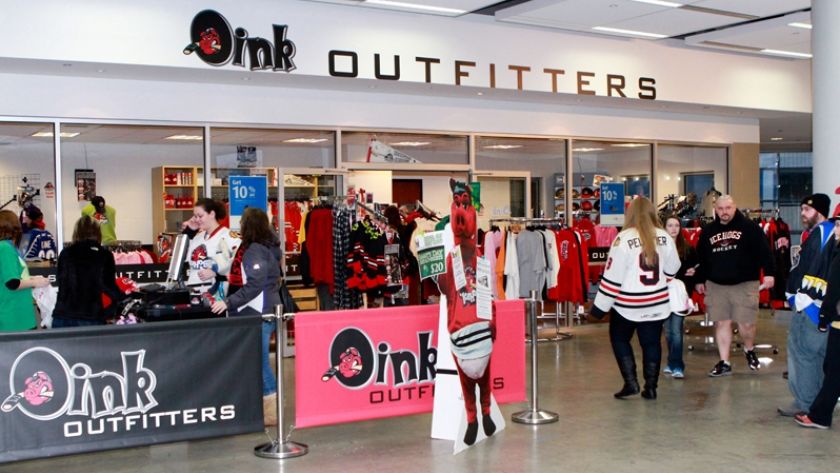 Rockford, Ill.- At the conclusion of each season, the Rockford IceHogs host a garage sale and select-a-seat event at the BMO Harris Bank Center. This year's event will take place from 11 a.m. to 1 p.m. on Saturday, June 27.

Items in the team store, Oink Outfitters, have been dramatically marked down to make way for new merchandise for the upcoming 2015-16 campaign. The sale will also feature pro stock equipment, both game-used and brand new, including jerseys, sticks, helmets and gloves.

All items at the garage sale are available to purchase on a first-come-first-serve basis. Some items may be available online through the IceHogs eBay store following the garage sale.

Fans can enter the BMO Harris Bank Center through the entrance on the corner of Church St. and Chestnut St. The garage sale will take place on the concourse outside of Oink Outfitters and all fans will receive a free ticket to the Ballyhoo Festival at Davis Park from 12 p.m. to 9 p.m. with any purchase.

In the arena, fans can check out some of the best available seats open for season ticket purchase for the upcoming 2015-16 season with the select-a-seat event. Ticket plans start at just $98 for seven-game packages and range all the way up to full season tickets. Newly available seats will be open for sale as all seats that were unrenewed from the 2014-15 season will be available.

For more information on the IceHogs garage sale or select-a-seat event, call (815) 847-6399.