ICEHOGS ANNOUNCE HOG DAYS OF SUMMER TICKET OFFER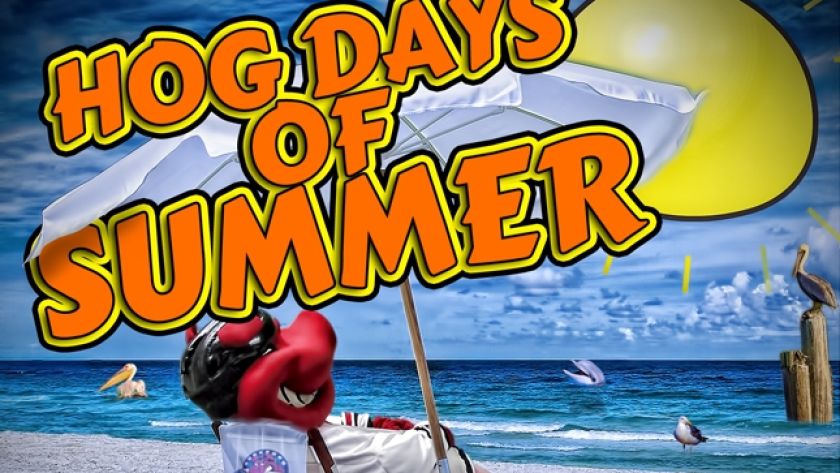 Fans can save up to 60% on tickets for the 2014-15 home opener

Rockford, Ill. – In the spirit of summer, the Rockford IceHogs are holding a special one-day "Hog Days of Summer" offer that allows fans to purchase discounted tickets to the team's home opener for the upcoming 2014-15 season.

On Friday, July 11, tickets in any available bowl seating location for the IceHogs home opener on Saturday, Oct. 11 will be available to purchase for just $11. The "Hog Days of Summer" limited time offer, which discounts tickets up to 60%, will begin at 9 a.m. on Friday and will run until 5 p.m. Premium seat tickets, including club boxes, suites, Vienna Beef Ice Box, and the Dental Dimension Club Lounge, are not included in the offer.

Fans may purchase the $11 tickets online by clicking here and using the promo code: GOHOGS, stopping by the BMO Harris Bank Center Box Office or by calling (815) 968-5222.

The IceHogs have announced eight guaranteed dates for the 2014-15 regular season. The full season schedule will be released later this summer, along with opponents and a promotions schedule.

Season Tickets for 2014-15 Now on Sale: Reserve your seats today for the IceHogs 16th season of professional hockey and eighth as the AHL affiliate of the Chicago Blackhawks. Call (815) 847-6399 or visit icehogs.com to find a ticket package that fits your needs.