Deep Thoughts with Derek King – Postgame Quotes: 4/3/21 at Chicago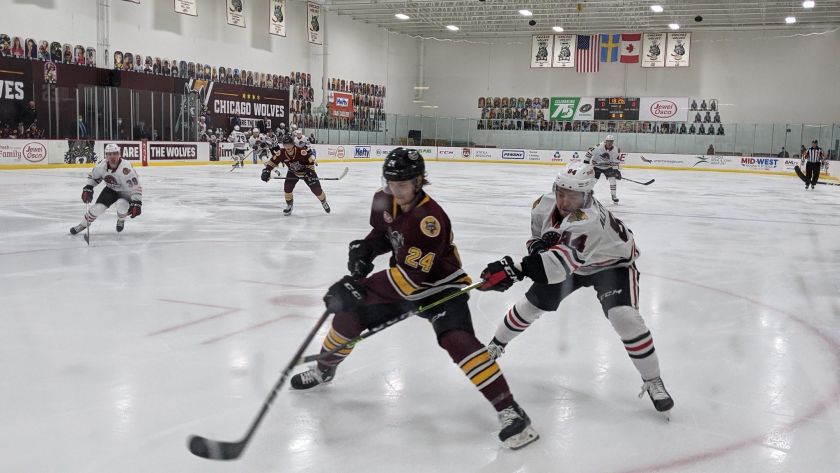 This season, after every Rockford IceHogs road game, Head Coach Derek King and broadcast Joseph Zakrzewski will break down the action and review the biggest headlines.
Tonight featured Game 3 of four consecutive meetings against the Chicago Wolves. The IceHogs grabbed goals from Dylan McLaughlin and Josiah Slavin, but the Wolves found answers and scored a late power-play goal in the second period and an empty-netter in the third for a 4-2 win.
These meetings with the Wolves have been tightly contests and tough physically. Minus the empty-net goal, this was the fourth one-goal game through six meetings in the series. What is the missing ingredient to push you over the end for the first win in the head-to-head?
King: I've liked the last four games against them. The missing ingredient is finishing our changes.
You went with a different look tonight with 11 forwards and seven defensemen with no Cody Franson or Chris Wilkie. What was the mindset there and are they ok?
King: Kids need to play. Rest Franson for Wednesday and Willkie's turn to sit was up.
You've mentioned creating a playoff-like push/energy in the locker room during this four-game mini-series. How do you up the energy/messaging in the fourth game on Wednesday?
King: Energy is great. Guys are taking it personally and it's showing on the ice. Message is to keep playing how we are playing and good things will happen.