Deep Thoughts with Derek King – Postgame Quotes: 3/13/21 at Grand Rapids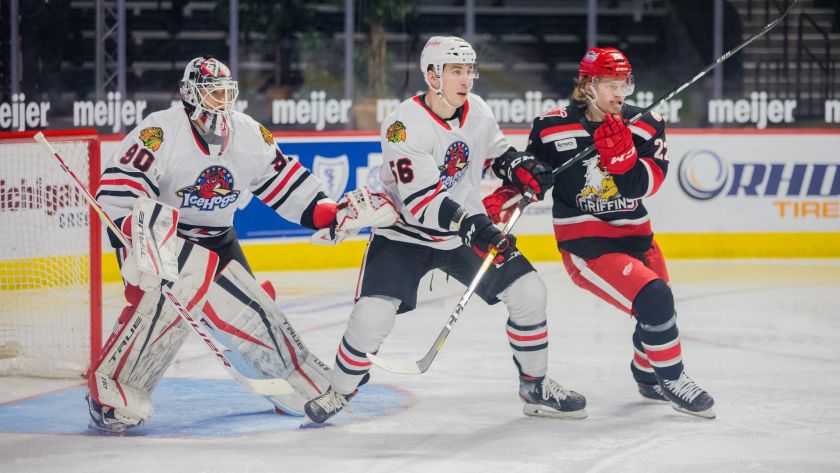 This season, after every Rockford IceHogs road game, Head Coach Derek King and broadcast Joseph Zakrzewski will break down the action and review the biggest headlines. Tonight, the IceHogs recorded a 2-1 overtime win at Grand Rapids behind a career-high 41 saves from goaltender Matt Tomkins and a goal and an assist from forward Dylan McLaughlin.
Wow! Matt Tomkins with a career-high 41 saves tonight in the win. How was the rest of the team feeding off of his play and confidence in net?
King: Tomkins was the best player on the ice tonight. Guys almost knew that Matt had their backs.
Did that confidence in him allow for more wiggle room to take chances, especially in the third period?
King: Definitely gives us confidence when Matt plays like that. We don't need to take chances. I thought we did a better job in the third period through the neutral zone to slow them down a bit. They are a very good team.
Chalupa looks to be coming into his own the last couple of games. What improvements have you seen from him to create greater scoring chances?
King: He's working hard without the puck.
What are you looking forward to in the rematch on Thursday back in Grand Rapids?
King: Looking forward to seeing how we respond after a win. We won, but now we have to work even harder for us to beat them. They will be coming for us.