CELEBRITY BARTENDING AT VINTAGE 501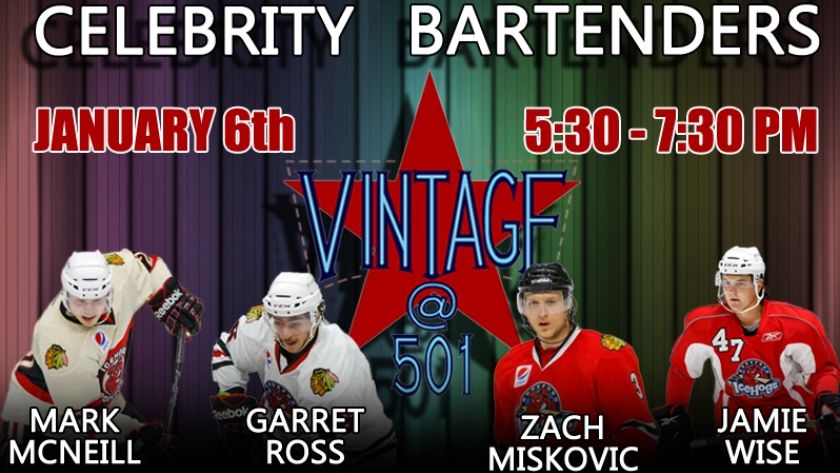 Rockford, Ill. – Vintage 501 is the site for the second and final Celebrity Bartending event of the season. Forwards Mark McNeill, Garret Ross, Jamie Wise, and defenseman Zach Miskovic will be serving drinks at Vintage 501 from 5:30 - 7:30 p.m.

All fans in attendance can sign up for a chance to win prizes that will be given away throughout the evening.

A portion of the tips collected will benefit the IceHogs Charitable Foundation. Through the Foundation, the club is able to give back to the Rockford community. Past beneficiaries have included the Boys and Girls Clubs of Rockford, Jr. IceHogs, MDA, Northern Illinois Hospice, among many others.