BLACKHAWKS ANNOUNCE 2015 ROOKIE TOURNAMENT ROSTER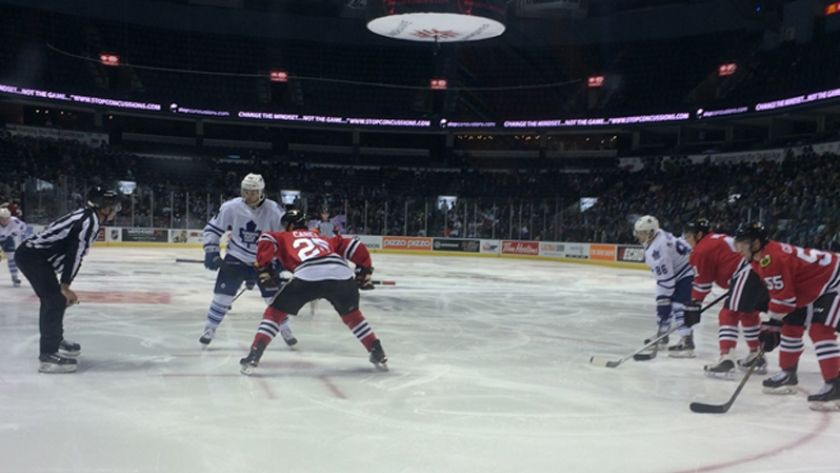 Chicago, Ill. - The Chicago Blackhawks announced their roster for the 2015 Rookie Tournament today, which will take place at Centre ICE Arena in Traverse City, Mich., from Sept. 11-15.

The team includes 24 players (14 forwards, eight defensemen and two goaltenders), and will be coached by Rockford IceHogs Head Coach Ted Dent and Associate Coach Mark Osiecki.

Blackhawks prospects will compete versus rookie teams from the Carolina Hurricanes, Columbus Blue Jackets, Dallas Stars, Detroit Red Wings, Minnesota Wild, New York Rangers and St. Louis Blues. Teams are divided into two divisions and will face off against each club within their division once during the round-robin before a crossover on the final day of the tournament, with the first-place finishers in each division meeting for the championship on Tuesday, Sept. 15.

Chicago's roster is highlighted by first-round draft choice and Illinois native Ryan Hartman (2013), in addition to Illinois natives Vincent Hinostroza (2012 sixth-round pick, 169th overall) and Roy Radke (2015 sixth-round selection, 164th overall). Chicago's full roster can be found by clicking here.

Tickets for the 2015 Rookie Tournament can be purchased at Centre Ice Arena or www.centreice.org.