Blackhawks Activate Regula; Assign Defenseman to IceHogs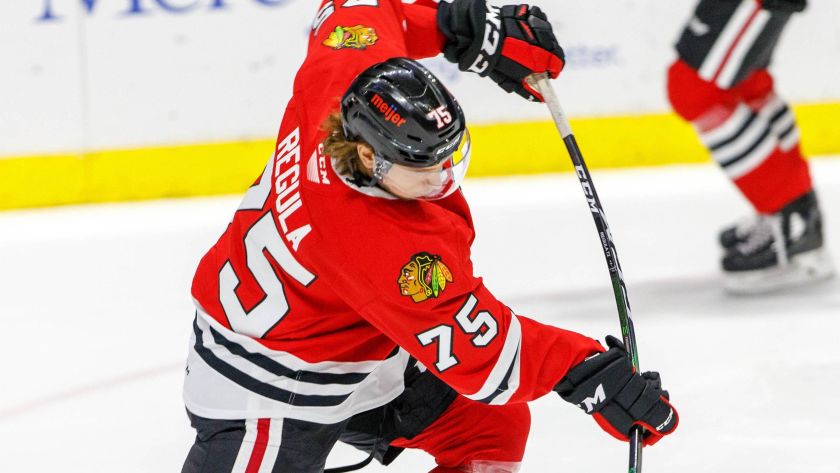 The Chicago Blackhawks today announced that they have activated defenseman Alec Regula off injured reserve (lower back) and assigned him to the Rockford IceHogs of the American Hockey League.
Join the IceHogs for a Fiesta Watch Party at the BMO Harris Bank Center to kick off the 2021-22 regular season this Friday, Oct. 15! Doors open at 5:30 and our season opener at Grand Rapids starts at 6 p.m. IceHogs merchandise will be on sale at the mobile Oink Outfitters stand and fans can also enjoy tacos, nachos and margaritas! Click HERE for more information on the Fiesta Watch Party!
The IceHogs open their 23rd season of hockey in the Stateline and their 15th campaign in the American Hockey League on Friday, Oct. 15 at 6 p.m. against the Grand Rapids Griffins in Grand Rapids, Michigan and celebrate Opening Night at the BMO Harris Bank Center on Saturday, Nov. 6 at 6 p.m. vs. the Griffins.