AHL SUSPENDS MICHAEL LATTA FOR ONE GAME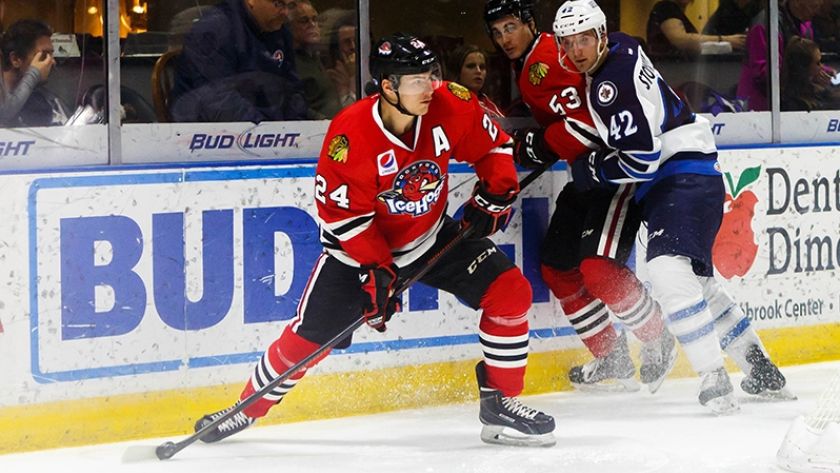 Springfield, Mass. - The American Hockey League announced on Monday that Rockford IceHogs forward Michael Latta has been suspended for one game.
Per AHL Rule 23.7, any player who receives a 10th fighting major in a single season will automatically be suspended for one game. Latta picked up his 10th fighting major on the season on Saturday against the Iowa Wild. He engaged in seven fights while with the Ontario Reign before joining the IceHogs in January while the final two were recorded with Rockford.
Since the IceHogs ended their 2016-17 season on Saturday, Latta's suspension will be enforced the next time he is on an active AHL roster for a regular-season or post-season game. Latta will be a Restricted Free Agent (RFA) this summer.