10 PLAYERS JOIN ICEHOGS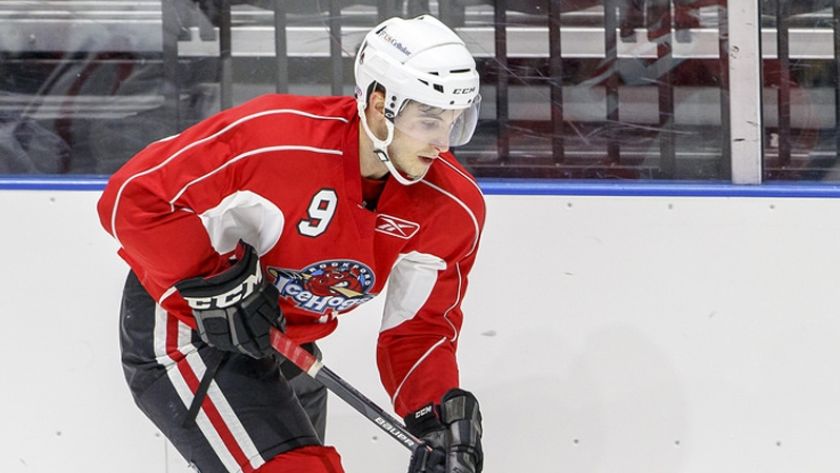 Blackhawks Trim Roster to 48 Players
Chicago, Ill. - The Chicago Blackhawks announced today they have assigned forward Mike Liambas and defensemen Mathieu Brisebois, Dillon Fournier, Dennis Robertson and Nolan Valleau to the American Hockey League's Rockford IceHogs. Additionally, the Blackhawks have released forwards Daniel Ciampini, Jake Dowell and Dane Walters and defensemen Sam Jardine and Nick Mattson from training camp. All 10 players are expected to join in the IceHogs in time for the start of training camp on Sunday.

Rockford's training camp in preparation of the season opener on Friday, Oct. 9 against the San Jose Barracuda will conclude on Oct. 5. All IceHogs training camp practices will take place at the BMO Harris Bank Center and will not be open to the public.
For the IceHogs full training camp schedule, click here.
Next Home Game: Friday, Oct. 17 vs. Texas Stars. The IceHogs open their 17th season at the BMO against Texas at 7 p.m., and the first 5,000 fans to the game will get an IceHogs calendar courtesy of Mulligan's. For tickets visit IceHogs.com or call (815) 968-5222.