WIN SEASON TICKETS FOR THE 2015-16 SEASON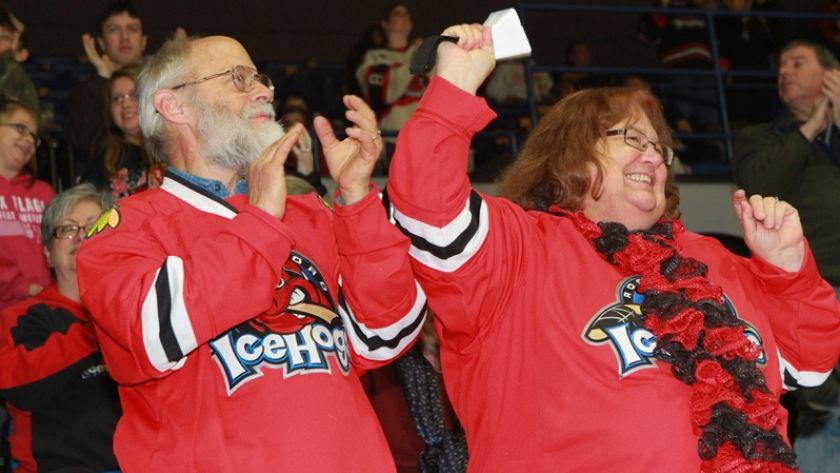 Rockford, Ill. – In conjunction today with the announcement that season tickets for the Rockford IceHogs 2015-16 regular season are now on sale, comes the opportunity to get those tickets for free courtesy of the team.

Tickets for the IceHogs 17th season of professional hockey in the Forest City and 9th in the American Hockey League as affiliates of Chicago Blackhawks are now on sale and can be purchased by calling the Hogs' front office at (815) 986-6465 or visiting icehogs.com.

Not only can fans enjoy all the benefits and perks of being a season ticket holder, including no price increase for the 2015-16 campaign, but the IceHogs will be offering one lucky fan the opportunity to win their season tickets for next season at no charge.

One fan that purchases a new season ticket plan for next season prior to April 10, 2015 (previous new purchases are eligible) will be chosen at random to participate in an interactive game of "Deal or No Deal" during an intermission at the IceHogs game on Saturday, April 18. Similar to the popular game show, the fan will select from 10 cases that will eliminate various prizes from the table while being offered special deals along the way. Some of the prizes include a game-worn jersey, $50 or $100 off season tickets, and the grand prize of free season tickets, along with much more.

For information on getting a season ticket plan and qualifying to play in the "Deal or No Deal" promotion, please call (815) 986-6465.

Season tickets for the 2015-16 season will not increase in price from this season and start as low as just $6 per game. For those that are unable to commit to a full season, the IceHogs offer numerous plans and packages to adapt to any schedule, including a fully customizable 20-game ticket package.

As part of the IceHogs family, season ticket holders enjoy a variety of benefits highlighted by the best available pricing on tickets, free parking, early entrance to the arena, plus special VIP access to exclusive meet the team parties, and much more.