VISIT THE ICEHOGS AT THE BOONE COUNTY FAIR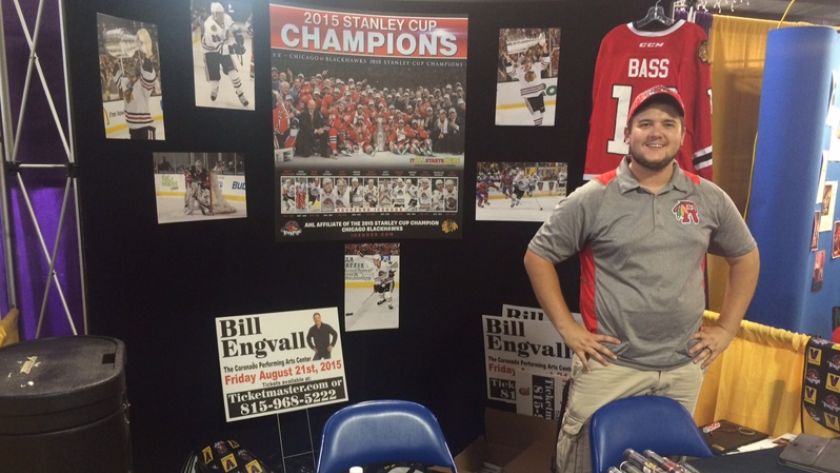 Rockford, Ill. – This week fans can catch the Rockford IceHogs at the Boone County Fair in Belvidere, Illinois.

The IceHogs front office personnel heads east from Tuesday, Aug. 11 to Sunday, Aug. 16 at the Boone County Fairgrounds, located at 8791 Illinois 76 in Belvidere. Stop by the IceHogs booth, located inside Exhibit Building 1, for ticket information, giveaways and to register to win some great prizes including a game worn jersey and a pair of tickets for Bill Engvall's August 21st performance at the Coronado Performing Arts Center.

At the conclusion of the fair, two randomly selected winners will be drawn to receive the tickets or an IceHogs game-worn jersey. Throughout the entire week, the Hogs staff will be passing out other prizes at the booth as well.

The Boone County Fair features a performance by Josh Turner on Saturday at 8 p.m. All vendor booths, including the IceHogs, will be open from 10 a.m. to 10 p.m. Tuesday through Sunday. For more information on the Boone County Fair, visit www.boonecountyfair.com/.


Season Tickets for 2015-16 Now on Sale: Reserve your seats today for the IceHogs 17th season of professional hockey and ninth as the top AHL affiliate of the Chicago Blackhawks. Call (815) 847-6399 or visit icehogs.com to find a ticket package that fits your needs.