ROCKFORD ALUMNI POPULATE STANLEY CUP PLAYOFFS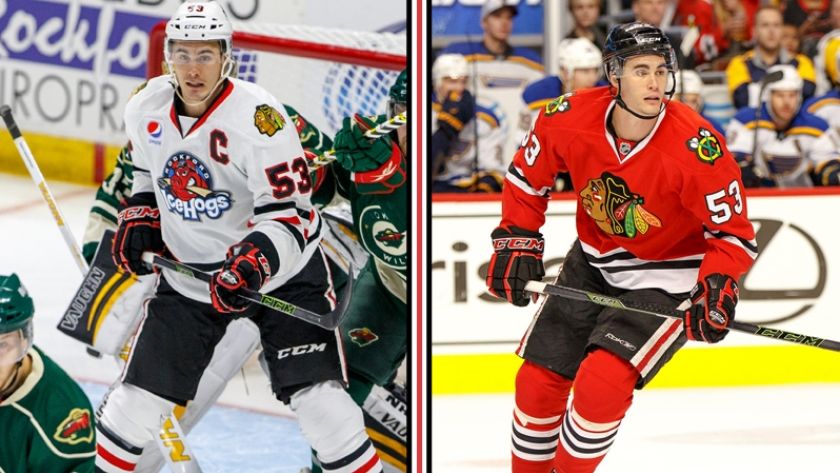 Rockford, Ill. – With the Stanley Cup playoffs underway, several former IceHogs are helping their current teams on their quests for a championship. 25 former Rockford players are currently on 10 different teams participating in the Stanley Cup playoffs.

Corey Crawford, Scott Darling, Erik Gustafsson, Niklas Hjalmarsson, Marcus Kruger, Michael Leighton, Brandon Mashinter, David Rundblad, Andrew Shaw, Viktor Svedberg, Teuvo Teravainen, and Trevor van Riemsdyk are all trying to help the Chicago Blackhawks win their fourth Stanley Cup in seven seasons.

Five members of Chicago's squad played with Rockford this season, and Gustafsson, Mashinter, and Svedberg are making their Stanley Cup playoff debuts.

Troy Brouwer is competing against former teammates as a member of the St. Louis Blues in their matchup against the Blackhawks.

Stephen Johns will make his NHL postseason debut alongside former Hogs netminder Antti Niemi for the Dallas Stars while Kris Versteeg and Rob Scuderi have each made the Los Angeles Kings playoff roster. Three IceHogs alumni are involved in the opening round series between Nashville and Anaheim, as Cody Bass and Carter Hutton are with the Predators while Brandon Pirri is suiting up with the Ducks.

Antti Raanta made a relief appearance of Henrik Lundqvist in the New York Rangers playoff opener against the Pittsburgh Penguins and Kevin Klein, who played with Rockford during its UHL era, also took the ice.

Dave Bolland and Nick Leddy will suit up for the Florida Panthers and New York Islanders, respectively, while Mike Blunden is on the roster for the Tampa Bay Lightning.