RIVERVIEW ICE HOUSE ONE STEP CLOSER TO WINNING FREE LED LIGHTING SYSTEM UPGRADE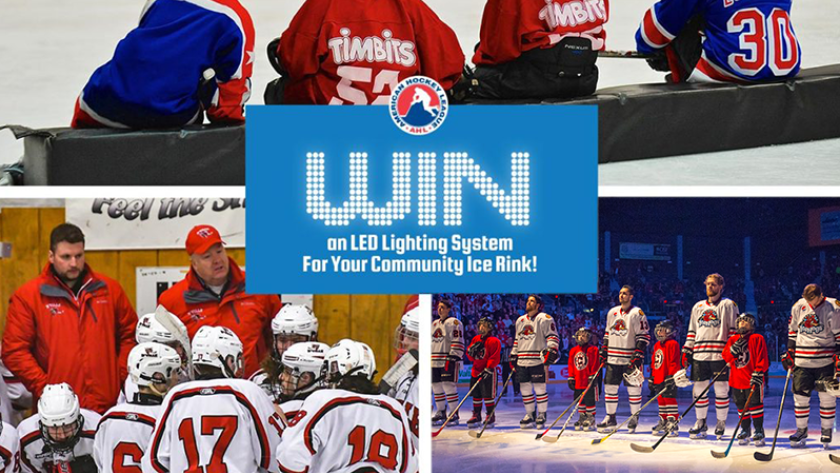 ROCKFORD, Ill – Thanks to over 2,000 online votes, Riverview Ice House, 324 N. Madison Street, Rockford is among the 10 community skating rinks across North America selected as semifinalists in the innovative consumer promotion, "Light Like the Pros" contest. Riverview Ice House is vying to be the one community ice skating rink in an American Hockey League (AHL) market to win a free Ephesus LED sports lighting system valued at more than $50,000.
"Thank you to everyone who voted for us the first time around but we need your support again to make it to the next level. Riverview Ice House is a 43-year-old facility and energy efficient lighting would help us be more sustainable and likely save on operational expenses," said Scott Burfoot, Rockford Park District Ice Facilities General Manager.
Now through March 2, voting takes place in the "Light Like the Pros" contest at LightLikeThePros.com/vote. On March 5, four rinks will advance to the finals for two additional weeks of voting. Fans are encouraged to vote once a day for Riverview Ice House, which has been a staple in downtown Rockford since its opening in 1975.
At the beginning of the 2017-18 AHL season, ice skating rink owners, coaches, and even hockey moms and dads across North America nominated their rinks by sharing why their rink is deserving of a state-of-the-art LED lighting retrofit solution and the importance of the rink to their community. The Rockford IceHogs submitted Riverview Ice House, which is the official off-site practice facility of the Rockford IceHogs and the location for the very successful Jr. IceHogs Youth Hockey program.
"The Rockford IceHogs and Rockford Park District have enjoyed a successful partnership since 2003. We're thrilled that we had enough support to make it from a field of 33 rinks to the top 10 but we can't let the support of this downtown staple dwindle. A lighting upgrade at Riverview Ice House would dramatically enhance the experience for all that use the facility including our players," said Mike Peck, Director of Business Operations for Rockford IceHogs.
The final winner of the "Light Like the Pros" contest will be announced on March 20, following additional online voting.