Carve an IceHogs Pumpkin for a Chance to Win Free Tickets!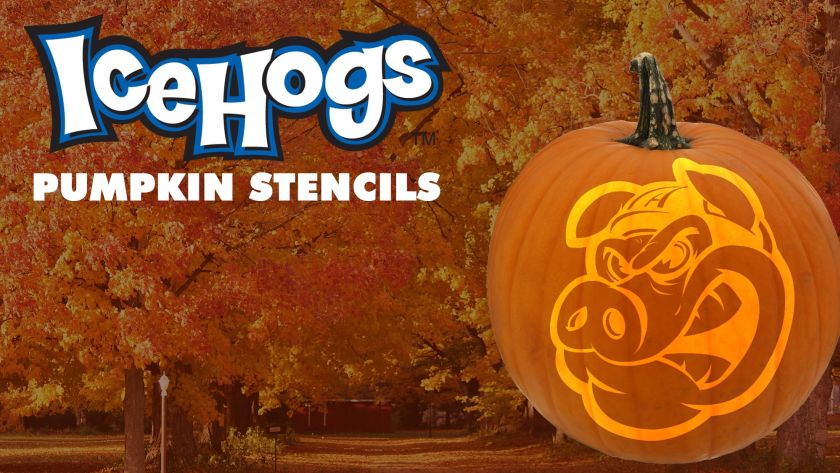 On the eve of Halloween weekend, the Rockford IceHogs are once again providing some IceHogs-themed pumpkin stencils for your carving adventures.
Choose between three different skill levels: "Go IceHogs" lettering (easy), flying IceHogs puck (medium), or Hammy (hard). Download one or all at the bottom of this page.
When you are done, share your handiwork on Instagram, Twitter or Facebook using #IceHogoween for your chance to win two (2) tickets to our home opener on Saturday, November 6!

Pumpkin Carving Tips

To carve your pumpkin, you can use a pumpkin carving kit from your local grocery store or you can use the following common household tools:
Spoon
Serrated knife
Pin or nail
Paring knife
Step 1: Print out a stencil. Click the buttons below for the full-size stencil.
Step 2: Trace the pattern into the pumpkin by poking holes along pattern lines so you can follow along when the stencil is removed. Pro Tip: Trace over with black marker to help follow the right lines/holes while you cut.

Step 3: For black areas, carefully cut away the pumpkin and discard. Pro Tip: Start with the smallest areas first and work from the inside of the design outwards so your pumpkin stays strong and supported.
Happy carving!