MORIN RECALLED BY THE BLACKHAWKS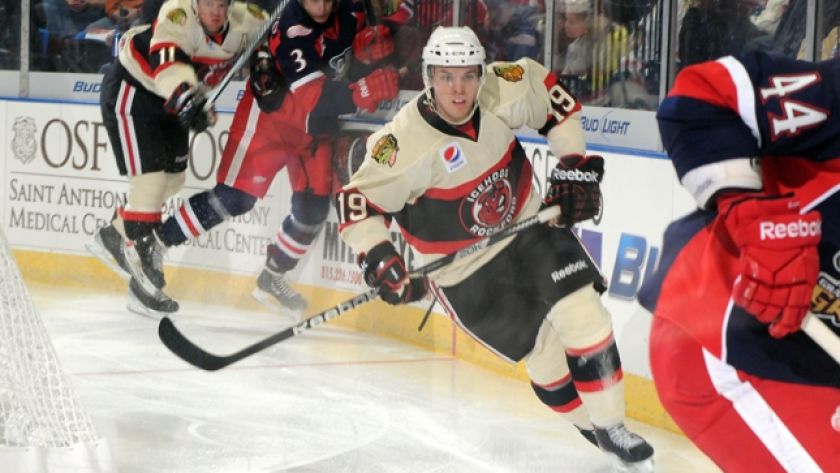 Rockford, Ill.- The Chicago Blackhawks announced today that they have recalled forward Jeremy Morin from the Rockford IceHogs of the American Hockey League.

Reassigned on Nov. 14, Morin skated in two games with Rockford collecting a goal in each outing. Morin has posted 11 points (6g-5a) in ten games with Rockford this season.

Morin, 22, has earned two assists in five games this season with the Blackhawks.

Over Morin's four seasons with the IceHogs he has skated in 168 games, collecting 121 points (62g-59a). On Saturday, Morin became Rockford's all-time goal scoring leader.

In Morin's NHL career he has racked up seven points (3g-4a) in 21 games, all with the Blackhawks.

Next Home Game: Wednesday, Nov. 27 vs. Milwaukee Admirals. Game time is 7 p.m. The game will be a WXRX Dollar Day. Fans can purchase hot dogs, soda, beer and companion tickets for $1. Fans can also purchase IceHogs jerseys for half off at Oink Outfitters.