Luypen Joins Group Headed to Rockford from Blackhawks Training Camp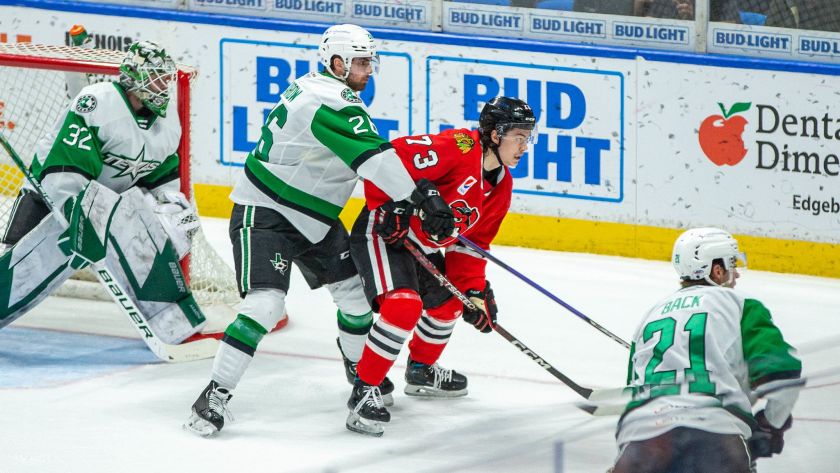 The Chicago Blackhawks today announced that forward Jalen Luypen has been assigned to the Rockford IceHogs of the American Hockey League. In addition, defensemen Josh Healey, Ross MacDougall, Josh Maniscalco and Andrew Perrott have been released from their PTOs and have been assigned to Rockford.
Luypen appeared in three Calder Cup Playoff games with the IceHogs last season. The center was originally selected by the Blackhawks in the seventh round of the 2021 NHL Entry Draft.
Healey, Maniscalco, and Perrott were all signed to AHL contracts with Rockford over the summer. MacDougall signed a two-year AHL contract last season.
Rockford starts AHL training camp on Sunday, Oct. 1. The full IceHogs training camp schedule can be found HERE.
The IceHogs start the 2023-24 season at Tech CU Arena on Oct. 13 in San Jose, California against the San Jose Barracuda. Rockford opens this season's home slate on Oct. 21 against the Chicago Wolves at the BMO Center.