ICEHOGS SIGN HINOSTROZA TO ATO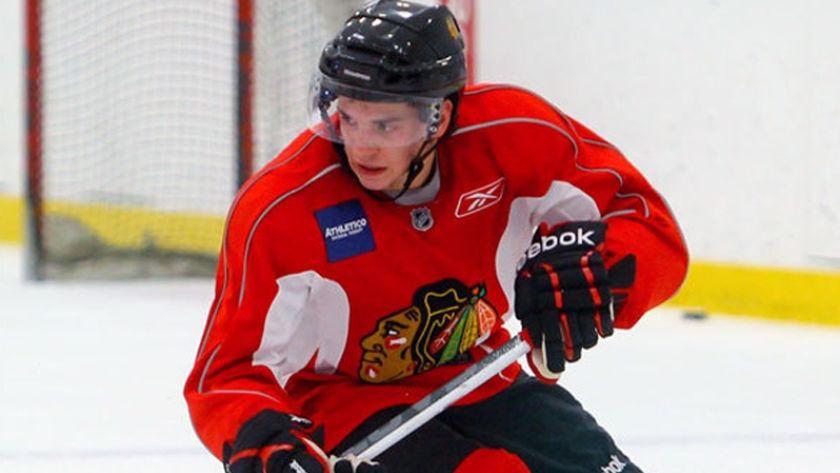 Blackhawks prospect joins Rockford on an amateur tryout

Rockford, Ill. - Chicago Blackhawks General Manager of Minor League Affiliations Mark Bernard announced on Tuesday that forward Vince Hinostroza (hih-noh-STROH-zah) signed an amateur tryout contract (ATO) with the Rockford IceHogs of the American Hockey League.

Hinostroza, 20, recently completed his sophomore season with the University Of Notre Dame, pacing the club with 44 points (11g-33a) in 42 games. The Bartlett, Ill. native's three game-winning tallies were tied for the team lead while he led the Fighting Irish with 16 power play points (4g-12a). He was named a 2015 First-Team All-Hockey East selection.

As a freshman, Hinostroza ranked third for Notre Dame with 32 points (8g-24a) in 34 contests. Prior to his collegiate career the 20 year-old compiled 126 points (53-73a) in 151 games during three seasons with the Waterloo Blackhawks of the United States Hockey League.

Hinostroza represented Team USA during the 2014 U20 World Championship where he registered five points (3g-2a) in five games. In 2012, he helped guide Team USA to a gold medal with eight points (6g-2a) in four games.

Hinostroza was drafed by the Blackhawks in the sixth round (#169 overall) of the 2012 NHL Entry Draft.

Next Home Game: Friday, April 3 vs. Grand Rapid Griffins: Face-off is at 7 p.m. It's Golf Rockford Night at the BMO as the first 1,500 fans into the building will receive an IceHogs "Jeff Cap" thanks to Bud Light. Doors will open at 5:15 p.m. for fans 21 and older to enjoy another Blue Flame Lounge pre-game party with live music courtesy of Dan Phelps.