ICEHOGS DROP FINAL PRESEASON GAME TO ADMIRALS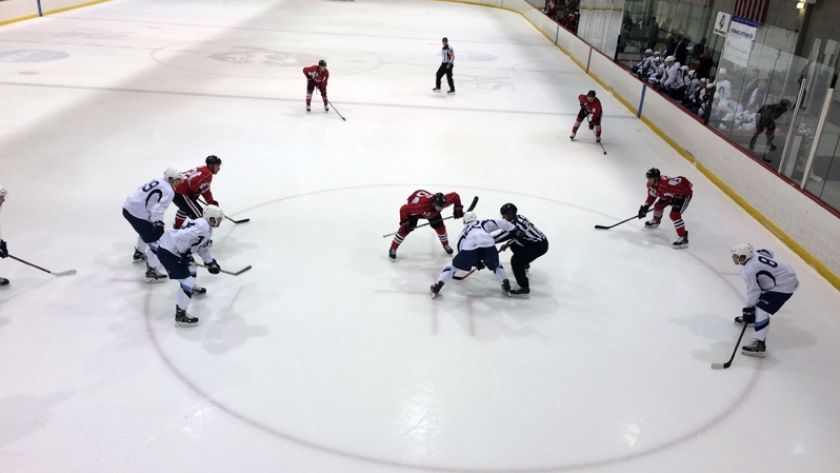 Aberg scores twice and adds assist to help Milwaukee defeat Rockford

Milwaukee, Wis. – The Milwaukee Admirals took advantage of a three-point night from Pontus Aberg to defeat the Rockford IceHogs in Rockford's second and final preseason game Friday night.

Milwaukee had all the offense it would need 1:17 into the second period after Aberg squeezed one by Mac Carruth on the short side with assists from Jimmy Oligny and Adam Payerl.

Rockford jumped out in front immediately off the opening draw. The IceHogs crashed the cage off of a dump in, and Mark McNeill slammed home a rebound chance 17 seconds into the contest.

Milwaukee rallied to score twice in rapid succession in the latter stages of the period. Carruth was called for a delay of game penalty when he played the puck below the goal line at 13:00. On the ensuing power play, a point shot off the stick of Conor Allen was blocked and fell into the slot. Aberg picked up the loose puck and tucked it across to the right circle, where Garrett Noonan fired the puck into the empty net. Moments later, Felix Girard gave the Admirals the lead for good off a pass from Joseph Pendenza.

Josh Brittain nearly scored a goal for Rockford five minutes into the middle frame when Chris DeSousa drove the net, but DeSousa knocked the net off its moorings before Brittain's shot could find its way past Admirals goaltender Juuse Saros.

The IceHogs threatened again when Ryan Haggerty found McNeill with a cross-ice pass midway through the period, but Haggerty's shot went just wide and the score remained 3-1. Minutes later, tensions flared when Patrick Koudys and Oligny dropped the gloves.

Aberg's second goal and third point on the night sealed the result at 8:07 of the third period. Off a turnover at center ice, Payerl scooped up a loose puck and slid it across to Aberg, who hammered a shot just inside the left post to extend Milwaukee's lead to three goals.

The IceHogs turned up the pressure in an effort to make a late comeback. Kirill Gotovets was denied on a backdoor chance when Saros made a spectacular sliding save. Rockford cashed in late when Peter Schneider made a falling feed at the blue line to Kyle Stroh, who walked in on Saros and beat him over his blocker at 18:08 to make the score 4-2. The IceHogs pulled the goalie in favor of the extra attacker, but Max Gortz put the puck into the net 16 seconds later to regain the three-goal lead and cap the scoring for the night.
Next Home Game: Saturday, Oct. 17 vs. Texas Stars. Game Time: 7 p.m. The first 5,000 fans to the game will receive an IceHogs calendar courtesy of Mulligan's Pub and Grill.