ICEHOGS & BMO HARRIS BANK PARTNER ON OUTDOOR LEARNING AREA AT WASHINGTON ELEMENTARY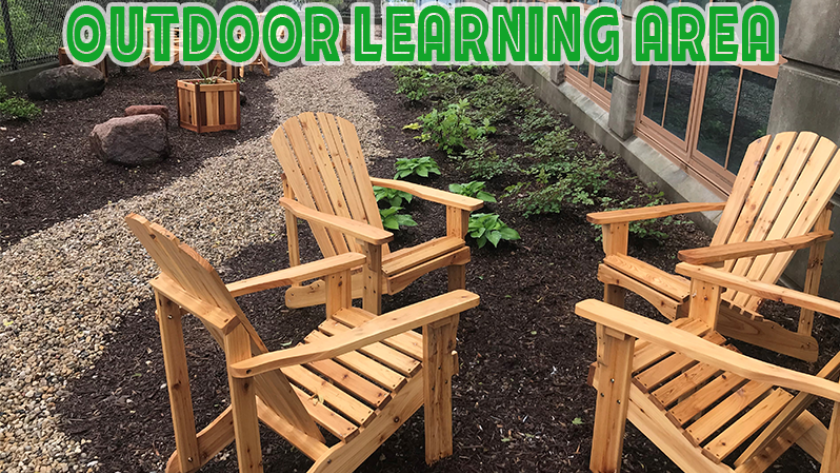 ROCKFORD, Ill. – The Rockford IceHogs, in conjunction with BMO Harris Bank, today unveiled a new outdoor learning area at Washington Elementary School in Rockford.
"Washington Elementary School is truly grateful to have a space that extends the classroom outdoors and allows students to comfortably and safely learn," said Washington Elementary Principal, Greg Midgett. "The students have been peeking through the fence and out the windows with excitement. The IceHogs and BMO Harris Bank are outstanding community partners and their support at Washington is genuinely appreciated."
Through donations from the IceHogs and BMO Harris Bank, Washington Elementary cultivated a previously unused section of the school grounds into the outdoor learning space. The area was transformed to include a walkable path along the property, improved landscaping and foliage and a reading corner with outdoor furniture. The area will be used by both students and faculty of Washington Elementary School.
"BMO Harris Bank is proud to be a part of this great initiative at Washington Elementary School," said Theresa McKinney, North West Market President of BMO Harris Bank. "This outdoor learning area will offer students the perfect setting to foster their social and emotional development while growing their love of reading and learning. We are extremely grateful that we have been able to be a part of such a wonderful project in the Rockford community."
"To see the transformation of this space from the beginning of the project to now is just incredible," said Mike Peck, the Director of Business Operations for the Rockford IceHogs. "This outdoor learning space will serve as a great tool for students and teachers for years to come. We are thankful that we have a tremendous community partner like BMO Harris Bank that helped make this project a reality."
The outdoor learning space officially opened today, May 24, for use by students and faculty.
Season Tickets for 2019-20 on Sale Now:
Don't miss a moment of the action next season. Reserve your seats for the IceHogs' 21st season of professional hockey in Rockford and 13th as the top AHL affiliate of the Chicago Blackhawks. The IceHogs' home opener is set for Oct. 12 and ticket packages begin as low as $132 for an eight-game mini pack. Contact us at (815) 847-6399 or visit icehogs.com to claim your spots for this upcoming season.