ICEHOGS AND WIFR COLLABORATE TO PROVIDE FREE HOCKEY TO FANS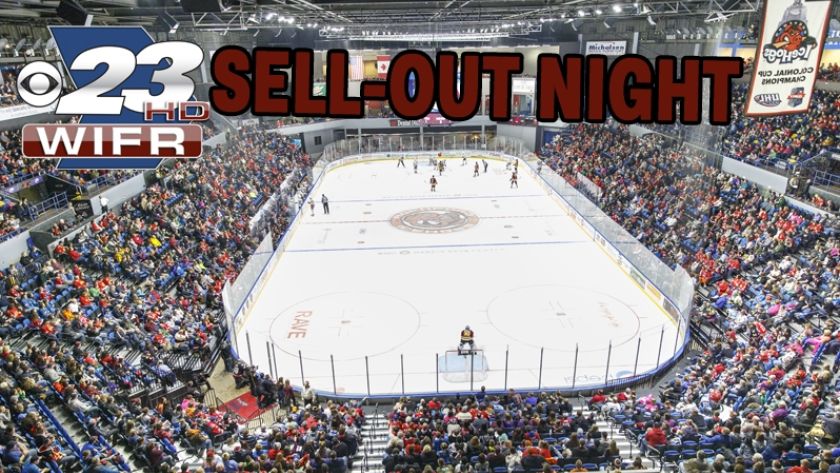 Rockford, Ill. – The Rockford IceHogs announced today that they will once again partner with 23 WIFR-TV in an effort to allow fans the opportunity to catch a free IceHogs game at the BMO Harris Bank Center.
This will be the ninth consecutive season that WIFR has purchased all the remaining tickets for the IceHogs home game on Sunday, Nov. 13 against the Ontario Reign to host WIFR Sell-Out Night. The TV station will be offering the tickets for free to fans via their website, WIFR.com.
To obtain the free voucher for tickets, fans can visit WIFR.com and click on the "Free Tickets" image on the right of the home page. After printing out the voucher, it can be redeemed at the BMO Harris Bank Center Box Office for up to four (4) free tickets for the Nov. 13 game.
The voucher can also be redeemed online through Ticketmaster. However, there is a small service charge for all online orders. The offer is available while tickets last, and the voucher cannot be redeemed for any other IceHogs game or BMO Harris Bank Center event. The box office hours on non-event days are from 9 a.m. to 5 p.m. Monday through Friday. For more information call (815) 968-5222.
Last season's event was sold out in advance of the game, as over 6,000 fans packed the BMO. Tickets are expected to go quickly again this year so early redemption is encouraged.
The contest on Sunday, Nov. 13 will be followed by a postgame open skate on the BMO Harris Bank Center ice (players not in attendance). Fans are required to bring their own skates as there are no rentals available.
Next Home Game: Saturday, Nov. 12 vs. Charlotte Checkers. Puck drop is scheduled for 7 p.m. The IceHogs take on the Charlotte Checkers in the third of four season meetings. It is also Brovember Night in support of local prostate cancer research and education.