IceHogs 2019-20 Season Preview
---
After narrowly missing the playoffs last spring and bringing in a group of young talent, head coach Derek King has high expectations for the IceHogs as they enter the new season. The addition of Kris Versteeg's two Stanley Cups as well as two first-round draft picks in Nicolas Beaudin and Adam Boqvist headlined offseason additions, and head coach Derek King realizes the new-look roster has the potential to meet those expectations.
"I think any team can go far but I think we have an opportunity to do some damage," said King. "Things can change quickly, especially at this level, with guys getting hurt or called up, so the lineup a month or two from now may look different than today's. But the big thing here is that we compete every night and that our young guys learn and develop well—that's a win-win for us."
Entering his first full season as head coach, perhaps King's largest challenge will be managing the vast range of personalities in the locker room. The squad contains veterans in Versteeg and Philip Holm but also sees 13 players hit the ice as rookies.
"They're all different, some guys need a kick in the butt and others need a hug," said King. "But if you get the right veteran guys here, you don't have to really worry about them as much as you can just let them do their things. Plus, they actually help you coach and develop these young players. I think we have a good group of older players who can do that, Versteeg being one of them. For the young guys, every day is going to be a different grind. The AHL is such a good league now, it requires sleep, nutrition and rest, so managing that will be the hard part for them."
The club's youth may bring growing pains, but King understands the nature in which his team will need to play to have success.
"Obviously we're young, so I think speed is going to be our strength," said King. "We're not a big team that will outmuscle teams all the time, so we'll have to do everything with pace. We'll need to get pucks up quick to our forwards and get the puck out of our end and into [the opposition's] as quick as we can. The biggest thing we need to continue to work on is our defensive zone coverage, closing on guys and ending plays. We don't have a big team so we're going to have to have good sticks."
---
FORWARDS:
King says:
"We're of course going to lean on Versteeg and Tyler Sikura, but this could be a nice year for Dylan Sikura. He's going to be put in opportunities to play and earn a lot of minutes so I'm expecting good things from him. I also like what we have in Saarela and Highmore."
"Up front, obviously the Sikura's are staples we can rely on, but, as a young guy, I'd like to see Philipp Kurashev really blossom as an offensive threat. The guy who's going to need to be an all-purpose player and effective in all three zones is MacKenzie Entwistle. He might be that sleeper who has a good season and breaks out."
Players to watch:
Aleksi Saarela: Notched career-highs in goals (30), assists (24), points (54) and plus/minus (+18) in 69 games with the Charlotte Checkers of the American Hockey League (AHL)…Followed with 15 points (7g, 8a) in 17-game playoff run to help Charlotte win Calder Cup Championship.
Dylan Sikura: Named the IceHogs' Rookie of the Year after recording a team-high nine multi-point efforts and leading all team rookies in scoring with 35 points (17g, 18a) in 46 games...Finished the year ranked 10th among AHL rookies (minimum 45 games) in points per game (.76) and 14th among AHL rookies in goals.
Kris Versteeg: Spent each of the previous 11 seasons (prior to 2018-19) in the NHL, including winning the Stanley Cup with the Chicago Blackhawks in 2009-10 and 2014-15...Logged 30+ points eight times during his NHL career and reached 50-point plateau both in 2008-09 with Chicago (53 points) and 2011-12 with Florida (54 points).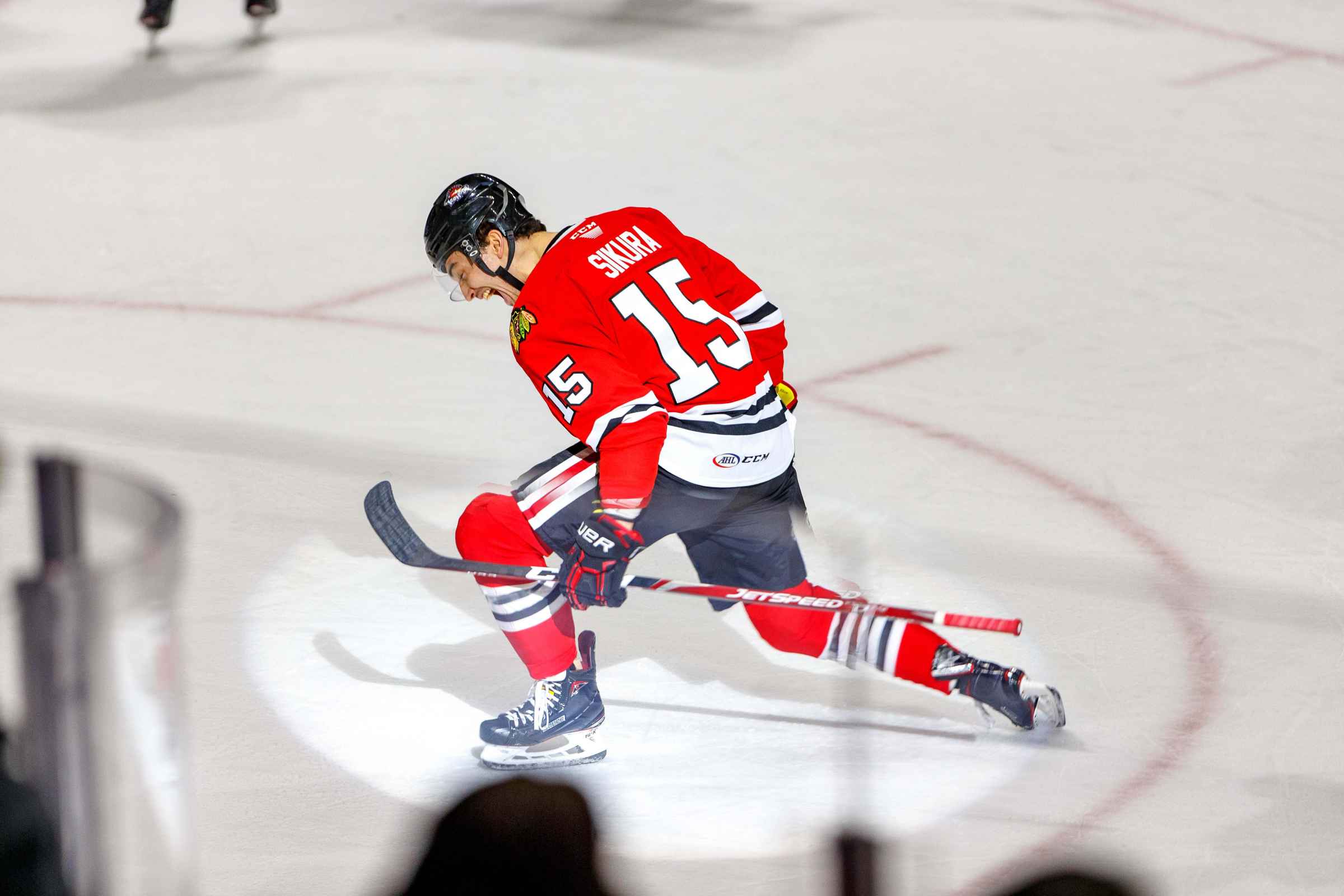 ---
DEFENSEMEN:
King says:
"Defensively, the one kid that's going to obviously be expected to provide offense is Boqvist, but, for all-purpose, Lucas Carlsson and Holm are going to be counted on and relied on to hold the fort back there."
"Boqvist and Beaudin are still young and will be feeling their way through this league. I'm relying on them on the back end to play their game and show why they were drafted near the top."
Players to watch:
Nicolas Beaudin: Named to the QMJHL Second All-Star Team for the second time in four seasons as a member of the Drummondville Voltigeurs...Led all Voltigeurs defenseman in goals, assists and points for the third straight season.
Adam Boqvist: Named to the OHL Second All-Star Team as a member of the London Knights...Led his team in assists with 40 and led all Knights defensemen with 20 goals and 60 points.
Lucas Carlsson: Placed second on the IceHogs in both games played (69) and assists (24), and led all defensemen on the roster in games played, goals (9), assists and points (33)...Won the IceHogs Defenseman of the Year award.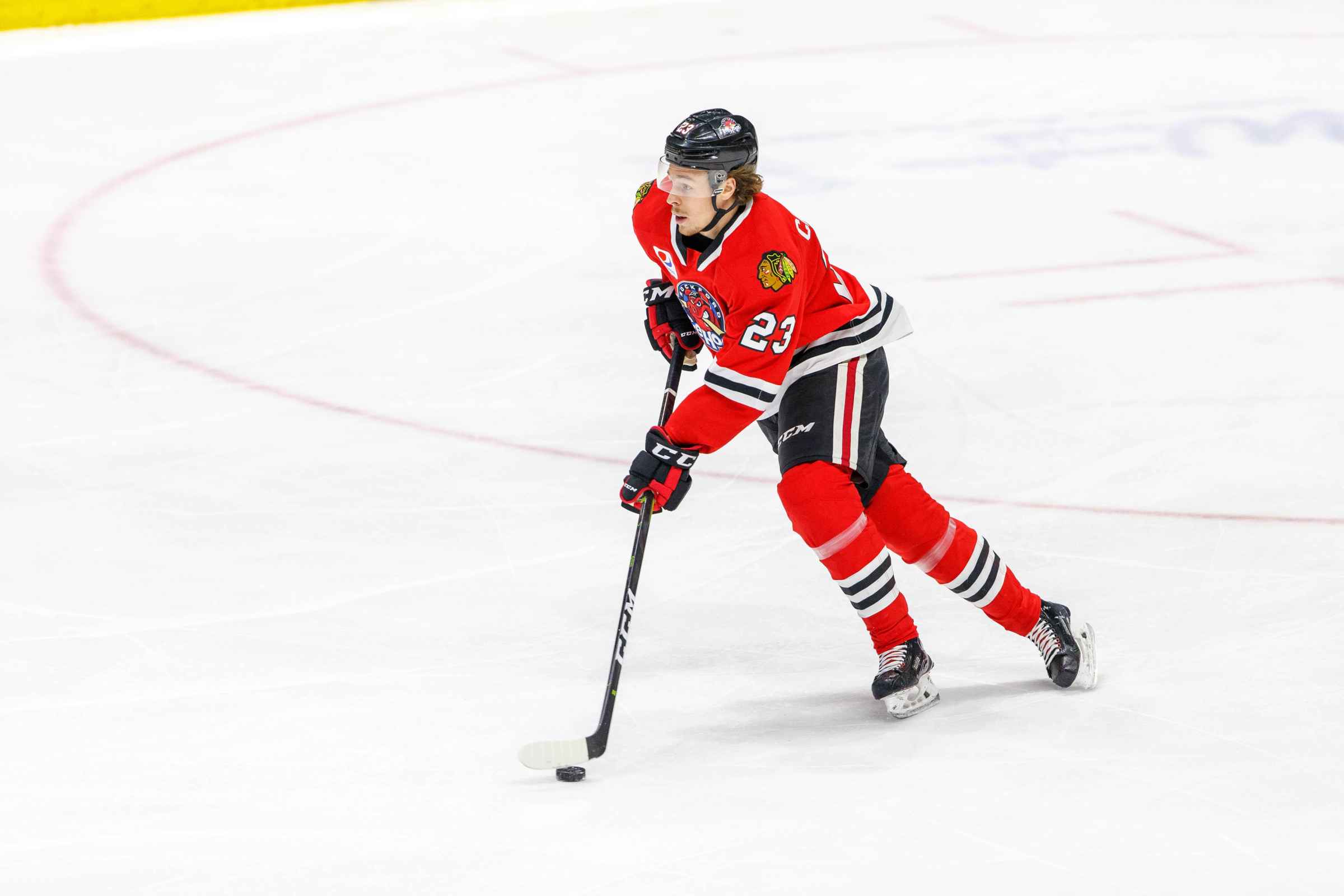 ---
GOALTENDING:
Goaltending coach, Peter Aubry, says:
"I think both [Collin Delia and Kevin Lankinen] are going to be big parts of the successes the team has this year. They're both high end guys. Kevin had a strong training camp with Chicago, he had a great second half with us last year and obviously his World Championships were outstanding, so there's a very high standard that he's setting for himself. He brings a consistency day in and day out, he's extremely driven and he has both a high floor and ceiling thanks to his daily habits."
"Collin has shown at this level that he can be a big-time player for us in the playoffs and last season he was outstanding and as good as any goalie in the league. He even showed some of those flashes when he was up top [with the Blackhawks], so we see him once again being a big-time player for us. He has exceptional skill and talent, especially when changing direction. I don't know many guys in the NHL who can skate and change direction like he can."
"Matt Tomkins does a great job taking away the valuable areas of the net. He's a high-end athlete in great condition and has good perspective which makes him an exceptional teammate. He's going to benefit from being around these guys and it's only a matter of time before he gets his shot."
Players to watch:
Collin Delia: Split the 2018-19 campaign between Rockford and Chicago...Finished the season ranked second among qualified AHL goaltenders in save percentage.
Kevin Lankinen: Helped Rockford post the second-best save percentage of any team in the AHL...Following the regular season, led Finland to a gold medal at the 2019 IIHF World Championship.
Matt Tomkins: Played in a career-high 54 games with the Indy Fuel of the ECHL and posted a goals against average of 3.04 and a save percentage of .905...Named Team MVP by the Fuel for a second consecutive season.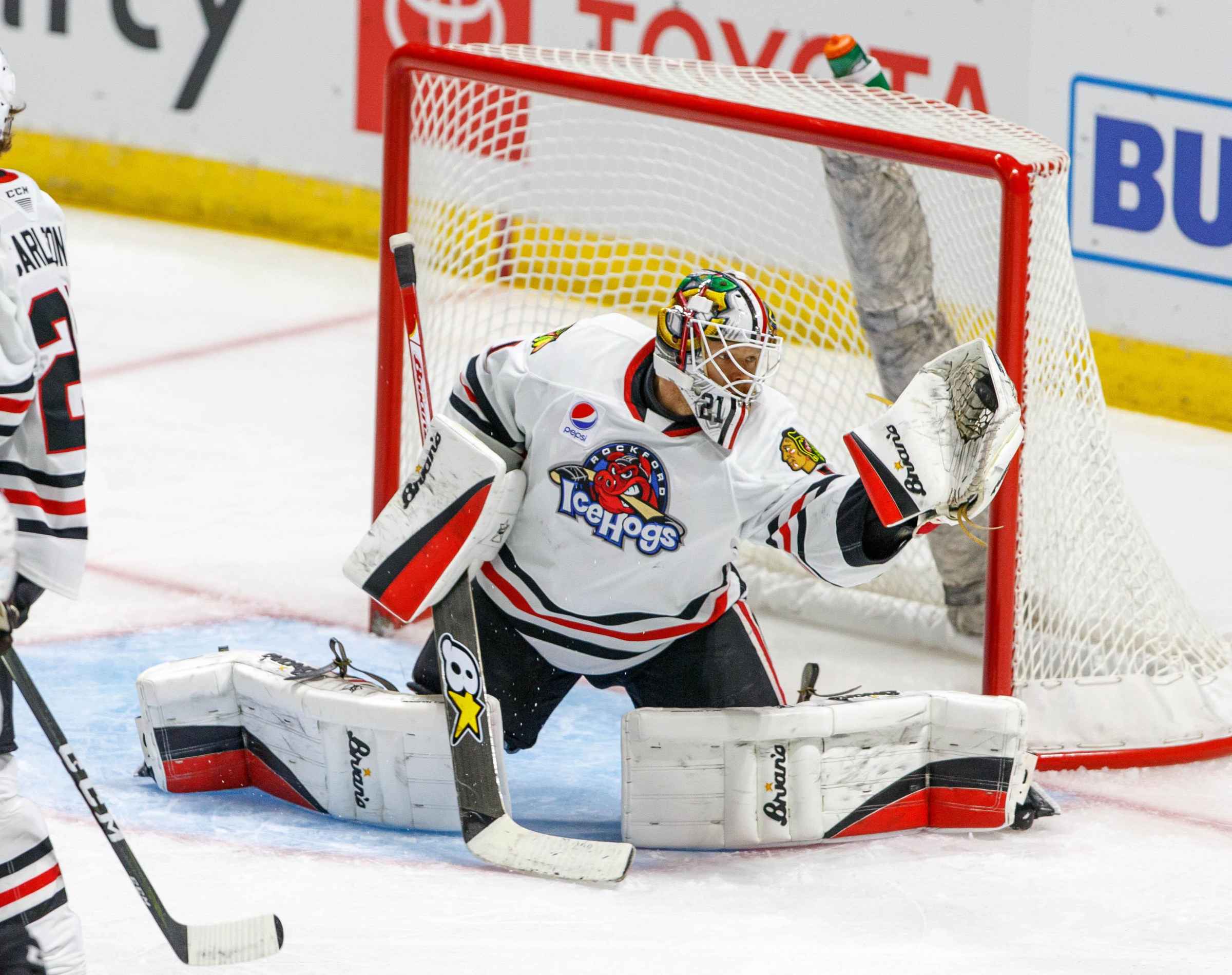 ---
IN SUM:
"Success comes, if you're young, by getting into the playoffs and making a push," said King. "The critical thing is that we're in every game every night. There will be games where we just don't have it and I get that, but if we're competing hard, that's a win for us. We'll have to rely on each other as a team and help each other out. If we do that, we have a good opportunity to go far."
---
NEXT HOME GAME: Saturday, Oct. 12 vs. Grand Rapids Griffins | 6 p.m.
The Rockford IceHogs will host their home opener for the 2019-20 season on Saturday, Oct. 12 against the Grand Rapids Griffins at 6 p.m. at the BMO Harris Bank Center. The first 4,000 fans in attendance to Rockford's first home game of the campaign will receive a free IceHogs calendar, courtesy of Impact Networking. Call the IceHogs front office at (815) 968-5222 or visit icehogs.com to purchase tickets.