HAPPY 4TH OF THE JULY FROM THE ICEHOGS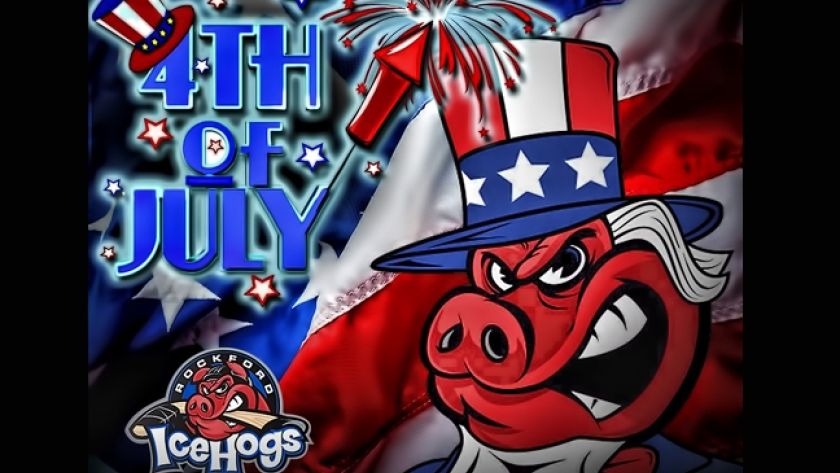 Join the Hogs in the Annual parade in downtown Rockford

Rockford, Ill.- Happy 4th of July on behalf of the Rockford IceHogs!

The IceHogs office will be closed on Friday, July 4 through Sunday, July 6, reopening on Monday, July 7.

Fans can catch Hammy and the IceHogs' Buttita Brothers Hamboni in Rockford's annual 4th of July parade in downtown Rockford. The parade begins on 7th St. and will proceed to State and then West down State St. into downtown Rockford.

The parade begins at 7 p.m. and the downtown Rockford fireworks will begin at approximately 9:30 p.m. For more information on Rockford's 4th of July festivities, visit http://rockfordfireandice.com/4th_of_july.

Season Tickets for 2014-15 Now on Sale: Reserve your seats today for the IceHogs 16th season of professional hockey and eighth as the AHL affiliate of the Chicago Blackhawks. Call (815) 847-6399 or visit icehogs.com to find a ticket package that fits your needs.