HAMMY HUSTLE 5K SET FOR MARCH 23 AT 10 A.M.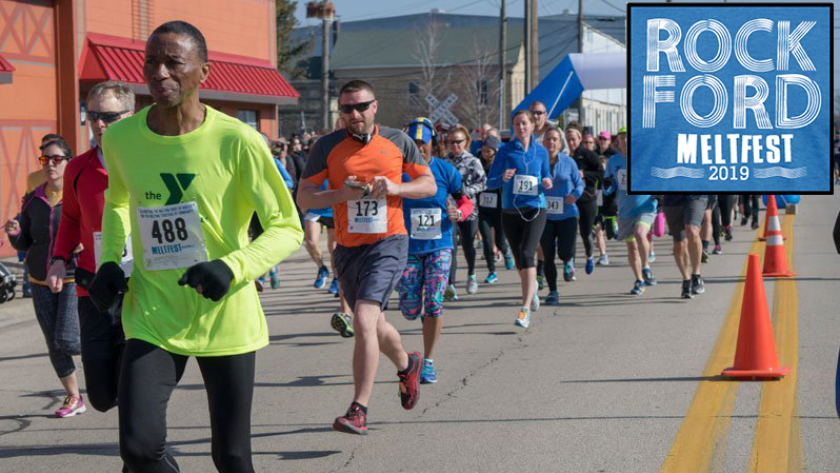 Rockford, Ill. – The Rockford IceHogs are excited to announce they will again co-sponsor the "Hammy Hustle" 5K race during the sixth annual MELTFEST event in downtown Rockford on Saturday, March 23 at 10 a.m.
The sixth annual 5K provides racers with the opportunity to run or walk a route through downtown Rockford and into the BMO Harris Bank Center. The course begins and ends at the historic Prairie Street Brewhouse, and takes participants alongside the ice where the IceHogs play their home games.
Each participant will receive a commemorative shirt and finisher medal for this year's Hammy Hustle. In addition, racers will also be eligible to claim a complimentary ticket for that evening's IceHogs game (6 p.m. vs. Milwaukee) and have the option to take advantage of discounts on additional tickets for the hockey game (Please note, all complimentary IceHogs tickets must be redeemed in advance of the game).
Early registration for the 5K is currently open and costs just $31 ($15 for youth). Beginning March 10, registration for adults will increase to its standard rate of $35. Participants can reserve their spot in the MELTFEST Hammy Hustle 5K by registering HERE. The deadline to register and be guaranteed a ticket for the evening IceHogs game is Sunday, March 17.
A portion of proceeds from this year's event will be awarded to Gigi's Playhouse, whose organization's mission is to spread awarness of Down syndrome and provide services and programming to those affected by Down syndrome.
The Hammy Hustle is just the start to a day-long celebration hosted at Prairie Street Brewhouse. Festivities are scheduled from 10 a.m. – 3 p.m. on March 23, and i nnclude a variety of free activities such as ice skating, music, kids activities, magic shows, science shows and mascot and character appearances.
Next Home Game:
March 16 vs. Cleveland | 6 p.m.
The Rockford IceHogs host Dino Night on March 16 at the BMO Harris Bank Center. The first 2,500 fans in attendance will receive a FREE bobblehead of Jane, the T-Rex, which is displayed in Rockford's own Burpee Museum of Natural History, courtesy of Register Star Media.