GOING CAMPING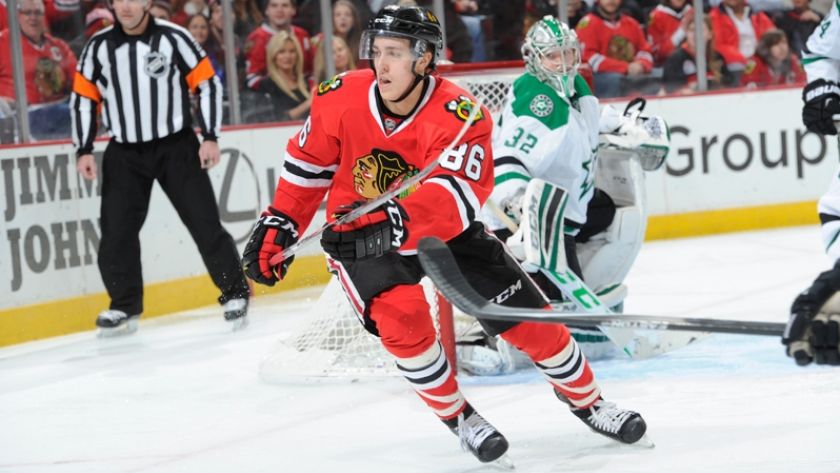 Rockford, Ill. – Of the 63 roster spots at Chicago Blackhawks training camp, which opened Friday, 27 are occupied by players who have previously played for the Rockford IceHogs in the American Hockey League.

Of those 27 invitees, 21 played in Rockford during the 2014-15 season, including 11 forwards (Ryan Hartman, Vincent Hinostroza, Tanner Kero, Pierre-Cedric Labrie, Brandon Mashinter, Mark McNeill, Jeremy Morin, Dennis Rasmussen, Garret Ross, Teuvo Teravainen and Dane Walters), seven defensemen (Mathieu Brisebois, Kyle Cumiskey, Dillon Fournier, Kirill Gotovets, Ville Pokka, Viktor Svedberg and Trevor Van Riemsdyk), and three goaltenders (Mac Carruth, Scott Darling, and Michael Leighton).

The roster also features numerous mainstays in Chicago and the NHL that have previously played in Rockford, including Bryan Bickell, Corey Crawford, Marcus Kruger, Niklas Hjalmarsson and Trevor Van Riemsdyk. Forward Jake Dowell, the former IceHogs captain who played in Hamilton (AHL) last season, will also attend after signing a PTO with Rockford on August 31.
.
Blackhawks Training Camp opened at Notre Dame's Compton Family Ice Arena on Friday Sept. 18 at 10 a.m. and will move to the United Center in Chicago on Monday Sept. 21. Ted Dent and the rest of the IceHogs coaching staff will be on hand to assist the Blackhawks.

Chicago begins their six-game preseason schedule when they host the Detroit Red Wings at the United Center on Tuesday, Sept. 22. For a complete training camp schedule and roster, visit www.chicagoblackhawks.com.

The IceHogs open their training camp on Sunday, Sept. 27 at 11 a.m. at the BMO Harris Bank Center. Rockford's preseason slate starts on Thursday, Oct. 1 at home against the Chicago Wolves at 7 p.m.

The IceHogs start the 2015-16 campaign on the road against San Jose on Friday, Oct. 9 at 9:30 p.m. Rockford's first home game falls on Saturday, Oct. 17 when they play the Texas Stars at 7:00 p.m.